The contribution of football coaches to the team development often goes unnoticed, but there are no champions without a qualified mentor. Behind every successful soccer player is a manager who puts a lot of effort and time into him. That's why we decided to write a post about the top football managers.
This article was prepared with the support of the service BPRO EXPERT – mathematical football predictions based on machine learning. Check out all predictions on our website page. Let's get to our list.
10 — Ernesto Valverde (Barcelona)
The coaching career of Ernesto Valverde started in 2001. He began as the manager of the Spanish club Athletic Bilbao. Since 2017, he's been training Barcelona. As the 2017/18 season opened, he showed himself to be fantasticin his new role: even though Barcelona couldn't beat Real Madrid, it ended up undefeated 43 times in the season. After renewing the contract for the next year, Valverde helped his FC get into the Champions League semi-finals thanks to Barcelona's win over England's Liverpool.
9 — Didier Deschamps (National football team of France)
Starting his professional soccer career at an amateur club while still at school, Deschamps entered the France national youth football team in 18. Later he moved to the senior team and kept playing there until 2000. In 2012, he was appointed as the head coach of the French national football team. Despite being criticized for commitment to individual players, Deschamps proved to be a professional coach, bringing his players to the World Cup finals. Under his leadership, France defeated Croatia and in 2018 won the world championship title for the second time (its first victory was back in 1998).
8 — Mauricio Pochettino (Tottenham Hotspur)
During his football career, Pochettino managed to play for several European clubs and the Argentina national football team during the 2002 FIFA World Cup. Pochettino started as a coach in 2009. Five years later, he became the head coach of Tottenham Hotspur, and English soccer club. He showed himself not only as a legendary mentor who helped the team get to the top three in the championship of England, but also as a talented football manager. Under his leadership, Tottenham's expenses on transfers significantly decreased, while the quality of their game did not suffer.
7 — Antonio Conte (Internationale)
As a football player, Antonio Conte rarely changed clubs, which cannot be said about his coaching. For 14 years of his career, he worked as a manager of 9 clubs, staying the longest in Juventus and Chelsea. In 2019, Conte headed the Italian FC Internationale.
Such a diversity of clubs is explained by disagreements that Conte and management had. Nevertheless, this did not prevent him from entering the top ten coaches of our time for bringing his team to a new level for a short period of work (1-2 seasons).
6 —Zinedine Zidane (Real Madrid)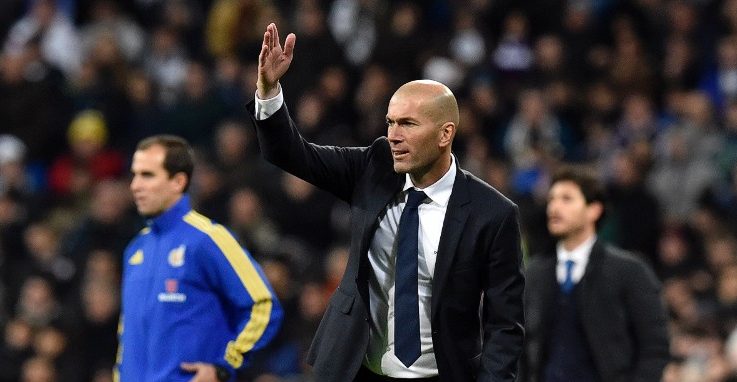 Zinedine Zidane is called a legend in the world of sports for his magnificent soccer career. And he continued it as a soccer coach. During his 18-year club career, Zidane scored 506 goals and received several medals:
Gold for the victory of France at the 1998 World Cup;
Silver for the 2006 World Cup in Germany;
Gold for France's leadership at the European Championships in 2000.
Since 2012, Zidane has been coaching FC Real Madrid. Nowadays, he works there as a head coach. In 2017, due to the leadership of Real in the Champions League, he was awarded the Best FIFA Football Awards as one of the best football coaches. In the next season, he helped Real become a winner for the 3rd time in a row. As the last competitive season ended, Zidane decided to retire from coaching. However, in the spring of 2019 he announced his comeback.
5 — Jürgen Klopp (Liverpool)
Klopp inherited his commitment to football from his father, who was a goalkeeper in the past. Starting his professional career in 1987 as a defender, Klopp played most as an attacker. Since 2001, he's been working as a football manager, and currently is appointed as Liverpool's coach.
Under the leadership of Klopp, the German FC Mainz 05, where he worked from 2001 to 2008, achieved the best results in its history and was qualified for the 2005/06 UEFA Cup. As Borussia's coach, Klopp was also quite successful: in the 2nd season he brought the club to the Europa League, and in the 3rd season his team won the German championship. Starting working in Britain, Klopp also did not disappoint his fans. In 2019, he brought Liverpool to victory in the UEFA Champions League helping the team defeat Tottenham Hotspur.
4 — Diego Simeone (Atlético Madrid)
Simeone entered the Argentina national football team at the age of 18. Having graduated from a club career in 2006, he started coaching career mainly working with Argentinian clubs. Since 2011, Simeone has been training the Spanish FC Atlético Madrid.
Under the leadership of Simeone, Atlético could achieve the Copa del Rey in 2013, defeating Real Madrid for the first time in 14 years. The following year, FC Atlético continued the series of victories. The club could become Spanish champions for the 10th time in the entire existence and get to the UEFA Champions League Final. Although Simeone's team didn't receive the trophy, the club's best times have definitely begun.
3 — Massimiliano Allegri (Juventus)
Allegri's club career lasted 22 years, and he played exclusively for Italian soccer clubs. Starting working as a coach, Allegri did not break this tradition. Since 2003, he's been training the best Italian teams. The most interesting period of his coaching began in 2010, when he started training Milan. Since 2014, he has been heading Juventus.
Under Allegri's leadership, Milan won Serie A and the Italian Super Cup. In 2014, after a series of team failures, Allegri was fired, which did not stop him from heading the Italy national football team. After that he came to Juventus and showed his skills in a series of 25 win-win games and the early leadership in the 2016 national tournament.
The tradition of winning the Italian Super Cup was broken only in 2019. In the same year Allegri left Juventus, which does not mean the end of his successful career.
2 —Josep "Pep" Guardiola (Manchester City)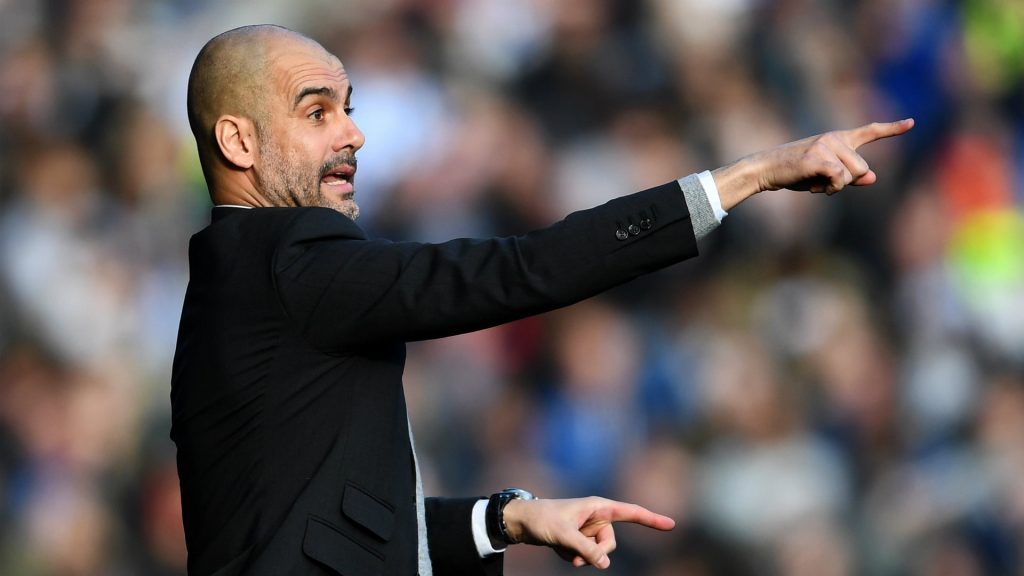 Pep is one of the most titled and greatest managers in football of our times. Twice, in 2009 and 2011, he was called the world's best FC manager. As a football player, he also distinguished himself in various categories of championships:
4-time winner in the Spanish Super Bowl;
6-time champion of Spain;
Winner of the UEFA Super Cup, European Cup, and Cup Winners' Cup;
Olympic champion.
Guardiola is one of the few people who won the Champions Cup both as a footballer and as a coach. Starting his career as a coach of the reserve team of FC Barcelona, he already headed the main team in the next season. Since 2016, Pep has been working with the English FC Manchester City.
1 — Carlo Ancelotti (Napoli)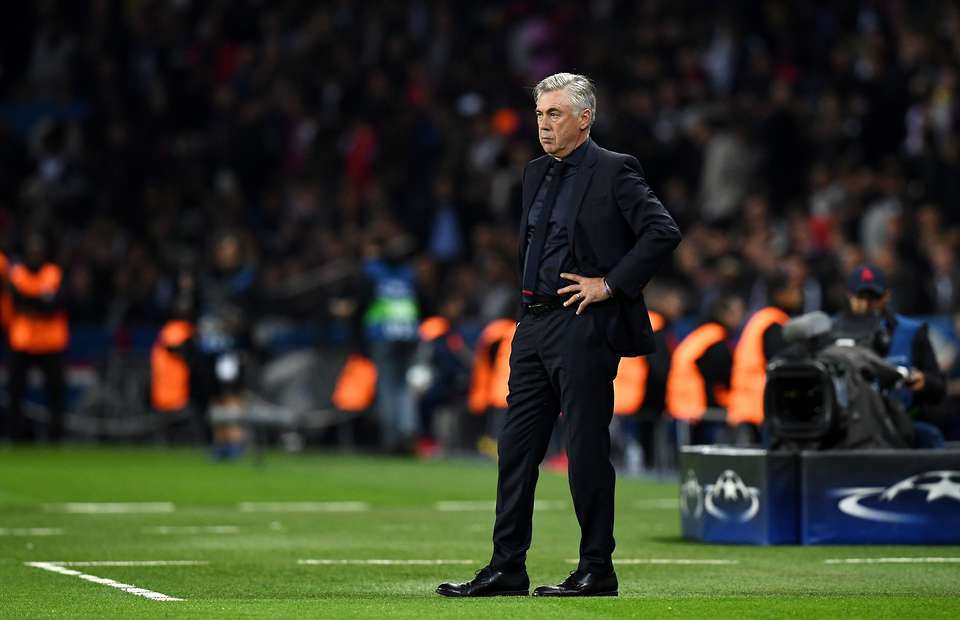 Ancelotti was recognized as the only coach to win national championships in four countries – his native Italy, France, Germany, and England.
Having started the career of a coach in 1992, Ancelotti primarily worked with Italian clubs. Only in the period 2009-2017 he coached other European FCs. His team won the UEFA Champions League thrice: once with Real Madrid and two with Milan. Since 2018, he has been working with the Italian Napoli.