Liverpool opinion: Three replacements for Daniel Sturridge
After a long and rather arduous six years with Liverpool, it seems that Daniel Sturridge has called an end to his time at the club.
The BBC has reported that both he and Alberto Moreno will be leaving once their contracts expire, having fallen out of favour under Jurgen Klopp.
However, the 29-year-old leaves having made quite an impact for the Reds during the half a decade he spent at the club. Most fans and even critics will remember him best for his stunning contributions in the 2013/14 season.
It was there that Sturridge really hit his best, finishing the season with 22 goals and 9 assists, making him the club's second highest scorer for the season. Injuries have since hampered his career, and now with Liverpool losing a star, they need to replace him.
Even in his cameo appearances this season, Sturridge has proven to be a class act netting three goals in 27 appearances, including a stunner against his former side Chelsea. It's why Liverpool need to replace him and that being said, here are three players who can do just that.
Max Kruse
He finished with 12 goals and 14 assists and is available for a bossman transfer. To make things even more interesting, Liverpool have been linked with a move and it's arguably the perfect transfer. Not to mention that Kruse would be absolutely perfect for Liverpool's style of play.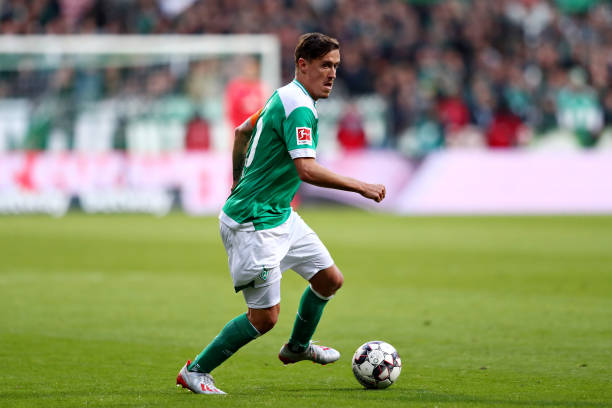 The 30-year-old is a false nine by trade and combines the best of both worlds. A blend of all things wonderful when it comes to a centre-forward, Kruse is an attacking midfielder and a big burly centre-forward combined.
His creative ability is absolutely incredible and combined with his work-rate, it effectively makes Kruse a fourth midfielder. However, he is a facilitator more than a creator.
It means that he doesn't score too many goals, but his sheer presence on the field will make a difference for any team in the world.
Timo Werner
A former winger converted into a centre-forward, with Werner trading some of his speed for strength to make the conversion work. And it has worked brilliantly, with the former Stuttgart man netting an at an irritatingly consistent rate since the move to RB Leipzig.
In the three seasons that he's been there, Werner has scored 61 goals in 114 appearances. That comes to a goal every 1.8 games, which is a stunning return considering that he was supposed to be a one season wonder.
Things have changed this season and with Liverpool losing Sturridge, they need someone like Timo Werner to step in.
The Reds have been heavily linked with a move and while it may cost a bomb given the German's potential, it's a move well worth the money.
Mario Gotze
He made his career under Jurgen Klopp and has revealed in the past that he would like to link up with his former manager once again.
Now with Liverpool losing Daniel Sturridge, and Gotze's return to the football world along with a transformation into a false nine, it does make the move a mouth-watering prospect.
Read More Liverpool news, click here: Liverpool latest news
Not to mention the fact that Gotze has stalled on a new deal and it does allow Liverpool to negotiate a cut-price deal for the Borussia Dortmund star.
It's a deal that would see Liverpool get the better end of the German star and one that would give them the attacking midfielder they need and a centre-forward at the same time.