Two players who could leave Tottenham Hotspur this summer
After a transfer season marked by total inactivity in terms of new acquisitions, Tottenham Hotspur manager Mauricio Pochettino now faces the likelihood of some departures before the transfer deadline day.
As things stand, Tottenham have a long way road ahead of them. An injury to one of their key players could seriously derail their hopes of making an impact this season. And to lose whatever little depth they have could prove to be detrimental as well.
However, here are two players who must leave Tottenham before the European deadline.
1. Toby Alderweireld
The Belgian centre-back has been out of favour under Pochettino's reign and the player, already 29, wants a hike in his wages and is seeking a bigger contract, as per Daily Star. According to a report by Express, Alderweireld has been linked with a move to Allianz Arena as Bayern Munich are interested in signing him. 
After joining Spurs from Atletico Madrid back in 2015, Alderweireld reunited with his former Ajax teammates Jan Vertonghen and Christian Eriksen. He was a key part of Tottenham's back line and started most of the games in his first season, helping Spurs achieve a wonderful defensive record.
He went on to do even better in the 2016/17 season as the Londoners surpassed the best defensive record in their history.
However, two recurrent injuries to the tendon of his hamstring last season meant that the Belgian could appear in only limited games for the Lilywhites. Even when fit, he was sidelined by Pochettino on a few occasions.
To his advantage, the centre-back recovered his fitness before the World Cup and put together some solid displays at the back to help Belgium to a third-place finish in Russia.
The move, if it does happen, is bound to give Pochettino some headaches. Spurs do not have a flurry of options at the heart of the defence and if Alderweireld leaves, it would be up to Davinson Sanchez and Vertonghen to take up the role.
Pochettino also has the option of playing Eric Dier at the heart of the defence, should there be any injury concerns.
2. Vincent Janssen
As reports by Football London suggest, Netherlands forward Vincent Janssen has been stripped off his No. 9 shirt even though they haven't assigned anyone else to take up that number. This clearly drops a strong hint that he will no longer be a part of Tottenham's future.
After a stunning season for AZ Alkmaar where he scored 27 goals, Spurs signed Janssen on a four-year contract in 2016 for £17m. However, sadly enough, the Dutchman has failed to replicate his magic in the Premier League and despite being a regular starter in his first season, he netted just twice in his 24 appearances.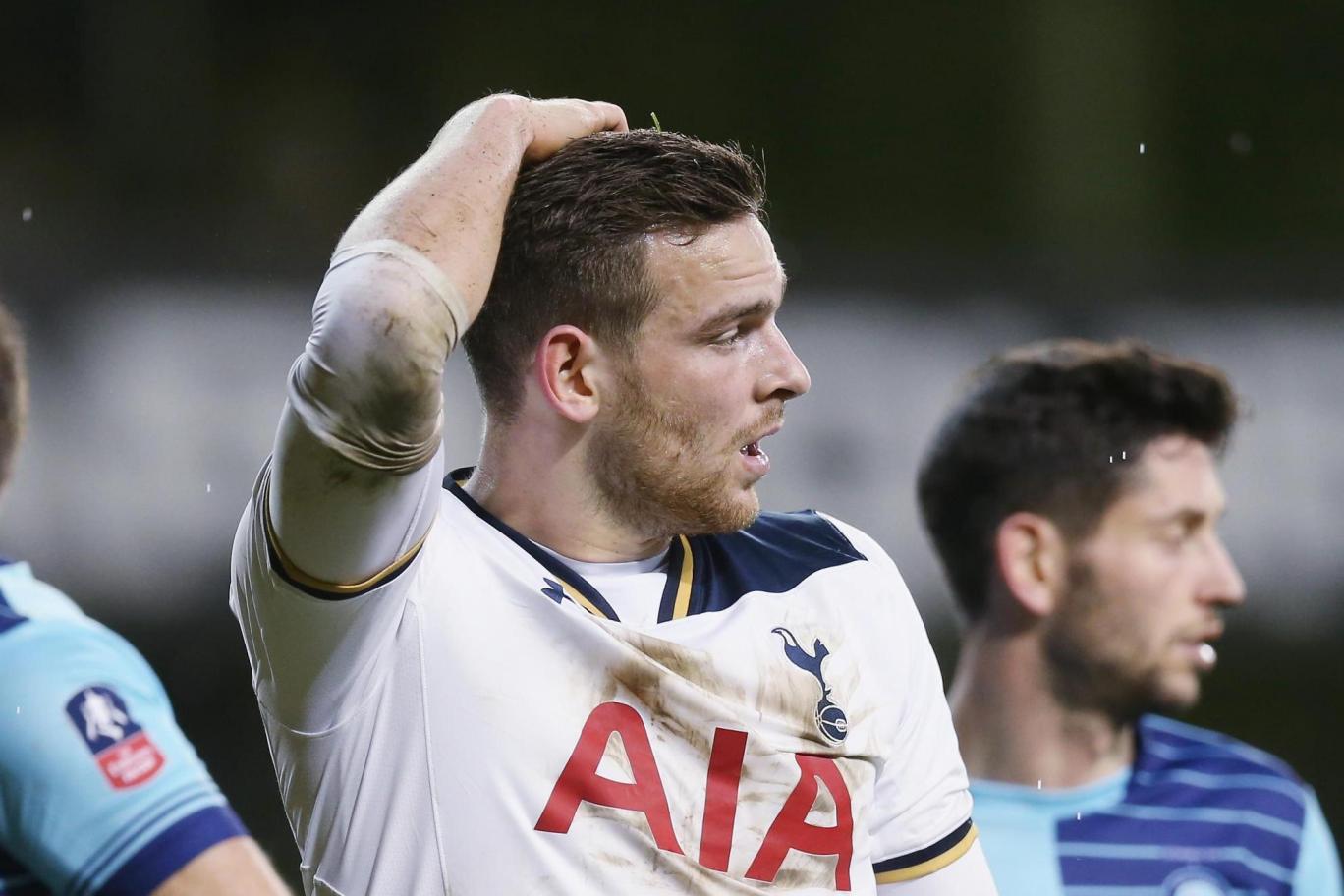 Over the course of two years, the Dutchman has scored on only 6 occasions for the north London club.
Read More: Why Tottenham must do everything in their powers to hold onto 41-goal star amidst £100m PSG interest
Janssen moved out on loan to Turkish giants Fenerbahce last season but failed to rediscover his goalscoring form, scoring only 5 goals. It seems that time has run out for Janssen at Spurs and the potent striker, still only 24, might be forced to seek greener pastures to rejuvenate his career.