Two ideal destinations for West Brom's Craig Dawson who wants out
According to Sky Sports, Craig Dawson of West Bromwich Albion has handed in a transfer request. The 28-year-old defender is seeking a move to English Premier League after West Brom were relegated from the top-tier of football in England last season.
Dawson had played a key role for the baggies as he made 28 starts in the premier league last campaign. There are a lot of suitors for the English defender but there hasn't been any concrete approach for the player yet.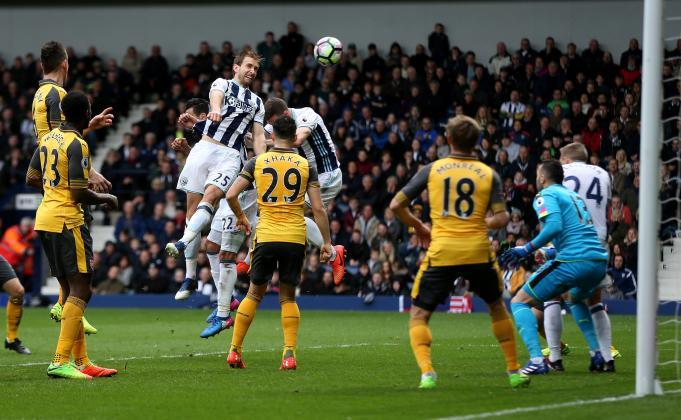 Let's analyse which would be the best possible destinations for Dawson as he seeks a move in the summer transfer window.
Cardiff City
Craig Dawson could be a great fit for Cardiff City, the new boys in the premier league. Cardiff gained promotion by finishing second in the championship in the 2017/18 campaign and the club will be looking to strengthen themselves in order to survive a season in a very tough league like the Premier League.
Dawson could be a very good addition for Neil Warnock's side because of the style of play and tactics at the club.
Cardiff is known to be a disciplined side which focuses to be strong at the back. Dawson is used to thriving in such set-ups that allow defenders to assert themselves and shine. In addition to that, Dawson is a huge presence in the air for his team as he wins crucial headers.
Warnock could seek a cut-price deal for a player who clearly wants to leave West Brom.
Everton
Everton have made changes to their coaching department as Marco Silva has taken the place of Sam Allardyce, who was sacked earlier. The exciting Portuguese manager has been trusted with the project which has been a massive failure in recent years despite big investment on new signings.
To make up for the losses, Silva could look to bring quality players for a modest fee and Dawson fits the bill perfectly.
Dawson's versatility could also appeal to Silva as the player is capable of playing in central defence and also at right-back.
Read More: Who's this versatile £2m La Liga attacker on West Brom's radar? A good signing for the Baggies?
The West Brom defender is a no-nonsense defender and with Jageilka phasing out of the game, Dawson could become an automatic replacement for the long-serving Everton defender.