Barcelona's acquisition of Thomas Vermaelen from Arsenal means that Manchester United have been dealt another blow in their bid to snap up a central defender. The arrival of Vermaelen could've meant that the problem of who to play as the left-sided centre back would have been solved. Unfortunately what his move now means is that the Red Devils will have to look at other options if they are to reinforce the central defence.
Although there were plenty of positives defensively from the club's pre-season tour of the USA, it is imperative that the club should sign at least one centre back this summer. While the number of world class central defenders in Europe at the moment isn't too much, the problem for the club is that very few fit into their current system. Fewer still are available at the moment. Having said that, here are three defenders who can be prized away from their current club.
Jan Vertonghen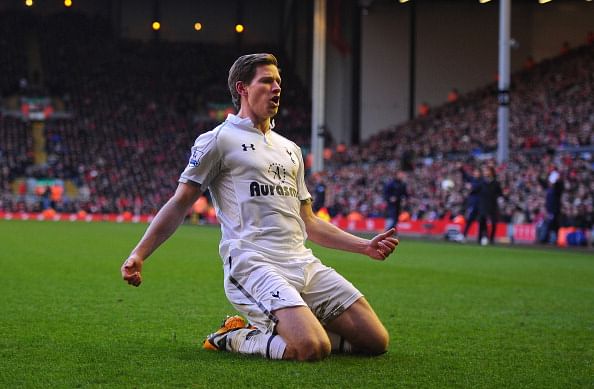 With the unavailability of Vermaelen, United desperately another centre back, who is comfortable on the left of a three-man central defence. If the club don't want to spend an awful lot on that player, but still want someone with Premier League experience, they could do a lot worse than Jan Vertonghen.
Last summer, the Belgian defender claimed that he'll quit the club if they don't qualify for the Champions League. Now that they haven't, there are already rumours that he wants out of the club. If so, the Red devils are in for a treat as it means that they might be able to get their hands on someone who would be a perfect fit for the left-sided centre back.
While it is true that the 26-year-old has often been deployed as a left back, the defender himself prefers to operate centrally. What this means is that his move to Old Trafford would give him the best of both worlds as he could both attack and defend. It also means that Van Gaal can kill two birds with one stone as he can even play as a left wing back and provide competition for Luke Shaw.
Click on the next button to continue