Liverpool is one of the biggest clubs in football and have always attracted the top cream of players from across the world. Despite recent struggles to emulate the success that they have achieved in the past, the glorious history and their recent revival of sorts and an opportunity to work under Jurgen Klopp is reason enough for stars to head to Merseyside.
Klopp has looked to sign young players, with immense potential and players that he believes will work for the team's cause. Someone who is not looking for the limelight, but who represent value for money. And in order to continue on their way to mount a title challenge, reinforcements in key areas are imperative. With the January window close by, we take a look at three underrated players that can aid Liverpool on their way to the top if they were brought in:
Christian Fuchs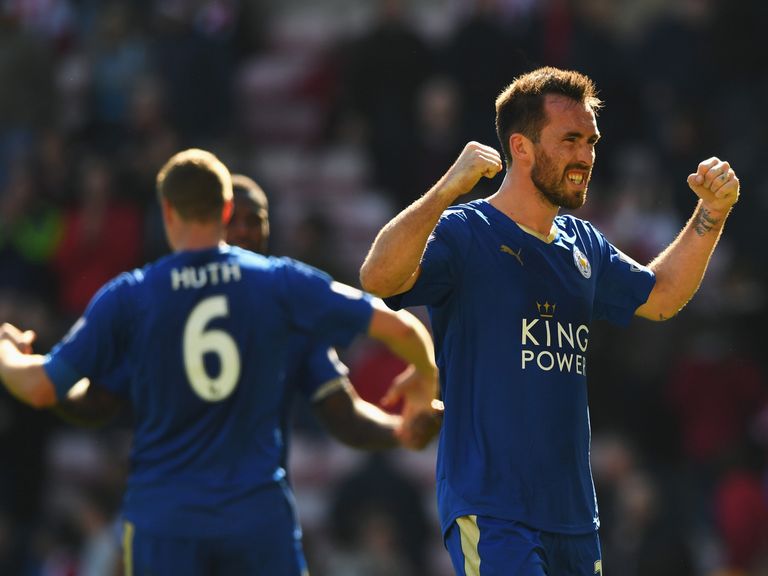 Christian Fuchs is a brilliant left back who goes on with his job without much fuss. He played a prominent role for the Foxes last season in their title-winning campaign, but wasn't given the credit he deserved.
One of their best-performing players, he complimented their fantastic counter-attacking style very well. A solid defender, averaging over three tackles, interceptions and clearances per game, Fuchs was also dangerous going forward, chipping in with four assists in the season. And he has continued in the same rich vein of form, having created 16 chances for his team, second only to Riyad Mahrez. With Liverpool lacking in the left-back department, Fuchs could go a long way in helping their squad.
Andrew Robertson
The 22-year old defender who currently plays for Hull City was a subject of interest for Liverpool in the summer transfer window. Having made the switch to Hull in the summer of 2014, Robertson was an instant hit with his new club and was one of the few bright spots for Hull in the 2014-15 season that ended in relegation.
The Scot then played a huge role in Hull City's return to the top flight as he was one of the best defenders in the Championship last season. His concentration over long periods, his pace and acceleration and his ability to dribble past players make will definitely suit Klopp and Liverpool. He may not be the biggest star yet, but the potential is there for everyone to see.
Shinji Kagawa
Shinji Kagawa has always been an underrated player. Since his move to Manchester United in 2012 where he played 38 times for the club before returning to Dortmund, the Japanese midfielder's stock plummeted.
The spell in English football was largely deemed as a failure for the Japanese playmaker but having returned to his former side he has prospered again and has gone a long way in repairing his reputation that was tarnished. Skilful, good in possession, can unlock defences with his eye for a ball, the 27-year old has shone under Thomas Tuchel. He has scored twice for the BVB in the Champions league this season and having worked with Klopp before, the playmaker could be a valuable addition to Liverpool and can help the side in the attacking third.