Manchester City's win over Bournemouth certainly has made it a difficult task for their city rivals Manchester United to get into the top four spots. United had beaten City recently and will look to try and replicate the win with another good performance against Everton at Old Trafford.
Both teams come into this game with patchy form, the two teams have a combined five wins in their last ten games, not the best stat but Manchester United know a win against Everton is the least they need if they have any realistic hopes of making it into the Champions League.
Everton on their part are just riding till the end of the season with no real expectations except to make it into the top half of the table. Roberto Martinez is under pressure to perform as well but so is Louis van Gaal and a loss for either managers could really make things tough for them.
With many start-studded players on show, we look at the three key battles which could decide the game.
Daley Blind vs. Romelu Lukaku
If Manchester United are smart, they would try to link Chris Smalling with Romelu Lukaku to ensure the Everton attacker does not bully a soft Manchester United defence. However, it could be Daley Blind that would have to deal with the strong and powerful Man United target in this exciting game.
Blind might be great with the ball at his feet and with his delivery but he isn't the best when it comes to heading and that could be something that the 22-year-old Everton striker would exploit. Lukaku is extremely fast as well and his pace could be a great problem for the Manchester United centre-backs. If United can contain Lukaku that is more than half the attacking threat of the Merseyside club taken care off but this is a big if.
Marcus Rashford vs. John Stones
A battle of two youngsters who are going in opposite directions it seems. John Stones was expected to take the next step and move into the world-class category after his first season at Everton but he has stagnated and often looked out of place in the Premier League side.
Cue to the other youngster in this debate and Marcus Rashford has been a revelation for Manchester United. The striker has actually taken the mantle of scoring goals which the likes of Anthony Martial and Wayne Rooney have not been able to do regularly for the Manchester side.
This battle will surely be one to keep an eye on, the pace of Rashford can be nullified by Stones easily but the confidence the Manchester United striker is displaying could be the X-factor in this tie.
Anthony Martial vs. Seamus Coleman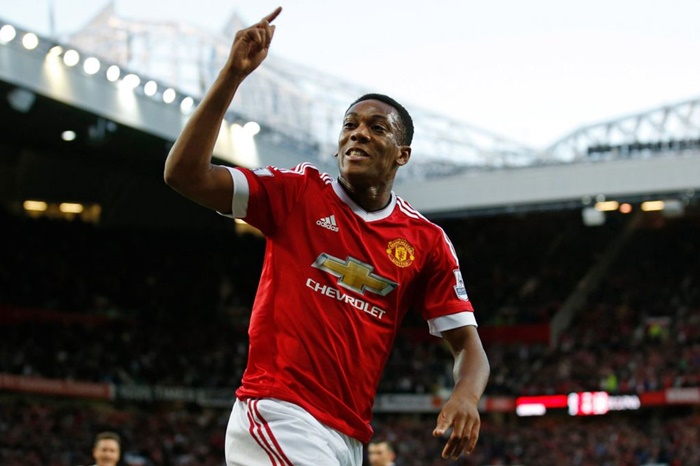 Anthony Martial started his career as a winger and seems to have become a fixture in this position though many have stated his pace could be better used if he is deployed as a striker. The fact that his pace is his greatest asset could be something that Manchester United exploit as they look to beat Everton.
In all possibility Seamus Coleman would be the player who has to deal with the trickery and the speed of the United forward. Coleman himself is now slouch and this battle down the wing could be one to keep an eye on.