Ever since Arsenal acquired Santi Cazorla's services in 2012, the Spaniard has set the league alight with his tantalizing dribbling skills and exquisite range of passes. The Spaniard also has no stronger foot as he is equally capable with both feet as he has constantly shown us. In his debut match for the Gunners, against Sunderland, Cazorla pulled all the strings and was adjudged to be the man of the match. He hasn't looked back ever since.
Cazorla, who is rated at €24 Million by the CIES Football Observatory, has ever since established himself as one of the premier midfielders in the league. He has showcased his ability and proven himself time and time again, even though most expected him to fail in the physically oriented league that the Premier League is. Cazorla has proven everyone wrong and has become a mainstay in the Arsenal team.
Due to his aging legs, the Spaniard is now seen sitting in a deeper role than before for the Gunners. He has taken on more responsibility. Every Arsenal player on the ball can expect great movement from Cazorla, as he is ever ready to receive a pass and make things happen for them. Even when the Spaniard is on the ball, you'd put your house on him completing an intent-filled pass.
The Spaniard last got a contract extension in July 2015 and that is scheduled to end at the end of this season. Cazorla leaving Arsenal would be a sore sight in the eyes of the Gunners fans and Arsenal must do everything to keep him on for at least another season as there is no player in the team who can take up Santi's role. He is irreplaceable. His influence on the team and his attacking flair is simply too much to let him run down his contract and depart like that.
Here are 3 reasons why Arsenal must do anything in their hands to hold onto Santi Cazorla:
Experienced campaigner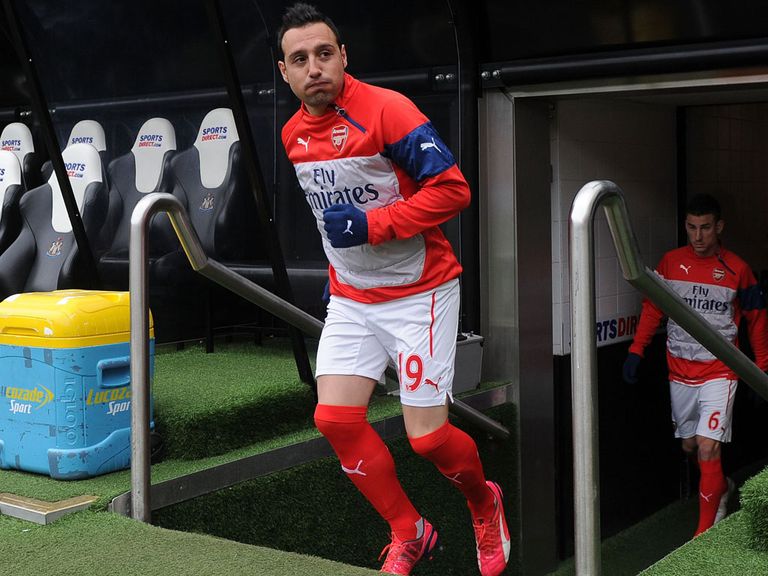 The Spaniard has invaluable experience of playing in the Premier league for a good 4 years now and that kind of experience is extraordinary. He has also played at the top level for the Spain Nation team for a few years now. That kind of know-how is a facet that Arsenal simply mustn't avoid. For all their attacking players, the midfield is what runs Arsenal and keeping Cazorla at the club will certainly hold Arsenal in good stead for the near future.
Strong character
Although the Spaniard is small in stature, he is a giant presence at the heart of the midfield. He is always seen with a smile on his face, no matter how the team performs. It is clear what his teammates think of him, as everyone is very happy to have Santi around. He has a mature head over his shoulders and all the Arsenal youngsters look up to him for inspiration. Arsene Wenger too has repeatedly come out and spoken only good things about Cazorla. This is a testament to what a big part he plays in the dressing room.
Extravagant skill-set that he possesses
The Spaniard is good as almost anyone else on the ball. His passing range and dribbling nuance is next to nobody else. He has set the Premier League alight with his touch, dribble and ability to break through the opposition defence. He has time and again provided assists to his teammates since making the move to The Emirates. In his initial season, he was a heavy scorer. He scored 12 goals, but since then he has seen a dip in goal scoring form mainly due to being played in a much more reserved role.
Although his role in the Arsenal squad is now different to what it initially was and his status as a mainstay in the Arsenal line-up cannot be questioned one bit.