Zlatan Ibrahimović. The name says it all. A modern legend of the game without a doubt, when he announced that he will be joining Manchester United this summer, there was no end to the happiness of the United faithful. The excitement his arrival caused, despite his age of 35, says everything.
And having arrived in England, he has gone on to show why he is one of the most successful and the most feared forwards in the game. The giant Swede has become a key part of this United team and is their leading goalscorer in the Premier League with 9 goals so far.
And that is not all. His contribution for the Red Devils' in the attacking third has been unparalleled. Only Paul Pogba has managed to create more chances than the former PSG player in the league for Mourinho's team, and his form and contributions have led the Portuguese to say that Zlatan is "undroppable" from the line-up.
Zlatan had signed a one-year contract with the 20-time league winners with an option to extend a further year, which Mourinho had said earlier, United will. But with recent reports emerging that the talismanic striker is looking to finish his career in the lucrative Major League Soccer in the United States of America, fans may well be left disappointed having him at Old Trafford for just a single season. While it will be nigh impossible to fill in the giant void he will leave, here we compile a list of three strikers who could possibly replace Zlatan at United:
Romelu Lukaku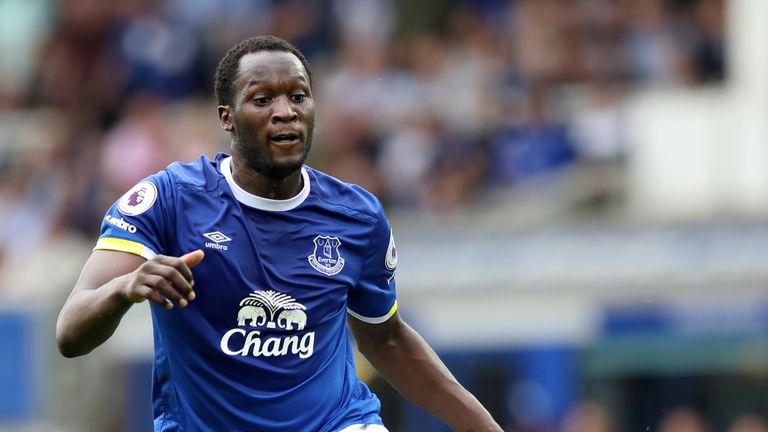 One of the most promising and explosive forwards in the Premier League, Romelu Lukaku could be the ideal replacement for Zlatan that United should consider.
His physical prowess, combined with blistering pace and tremendous athleticism make him a very dangerous customer to defend against. The Belgian has already scored 9 times for Everton this season and has assisted a further three strikes. He has created the second most number of chances for the Toffees in the league showing his all-round capabilities.
He has, in the past, expressed his desires for playing at a bigger club, and what could be a bigger stage for him than the Theatre of Dreams. At just 23, Lukaku will definitely develop into one of the best strikers in the game and United will have a gem on their hands if they manage to prize him away from Everton.
Pierre-Emerick Aubameyang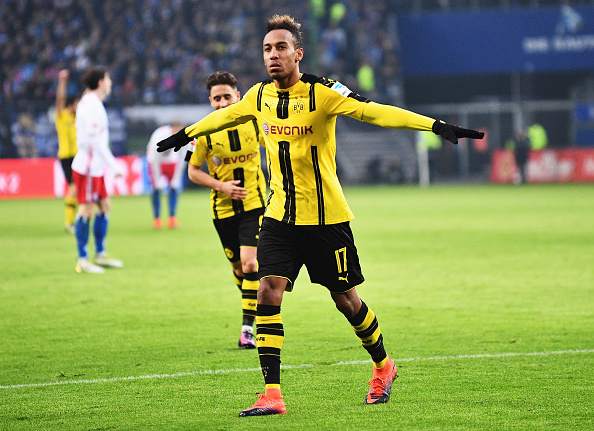 It wouldn't be wrong to say that the Borussia Dortmund striker is currently one of the best in the game. The 27-year old has been scoring goals left, right and centre for the German side since the past three seasons and has begun this term on a similar note as well.
Aubameyang has already scored 15 times in the Bundesliga for Dortmund from only 13 appearances, averaging more than a goal per game. He also has 4 strikes from 5 Champions League appearances. The Gabon international possesses a burst of pace that can set the ground on fire and is no slouch physically. His finishing abilities are also extremely strong, making him a goal threat from anywhere on the pitch.
At 27, he is nearing the peak of his career and has come out and said before that he wishes to play elsewhere in Europe. His explosive nature and his goals could be the perfect thing that will help United post the Zlatan-period.
Alexis Sanchez
The Chilean's evolution into Arsenal's main striker this season has been absolutely brilliant to watch. Alexis has been in hot streak this season and has scored 12 goals already, and alongside Diego Costa is the top scorer in the English top flight. Along with goals, Sanchez has also assisted 5 goals for the Gunners, the highest in the squad. Apart from the goals and assists, what Sanchez does is, with his excellent movement, he creates spaces for his teammates to run into and cause havoc.
But with his contract set to expire in 18 months, there have been rumours about his exit from the Emirates. According to reports, the 27-year old is holding out for a wage packet of £250,000 per week, which the Gunners are reluctant to match leading to contract negotiations hitting a snag. This is where United could come in.
The Red Devils possess the financial clout to meet Alexis' wage demands, and will provide him with an opportunity to stay in England and play for one of the top sides in football. Having already signed a winner in Robin van Persie from Arsene Wenger, the chance of bringing in Sanchez as a replacement for Ibrahimović cold excite those around Old Trafford.