Sebastian Rode for Tom Cleverley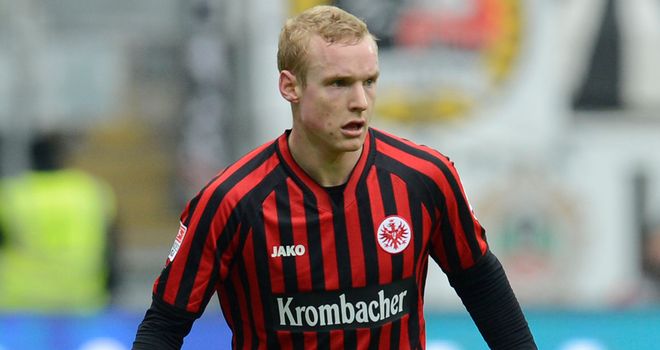 Eintracht Frankfurt midfielder Sebastian Rode has become another of Germany's top young midfielders. He is the German's midfield organiser and is as useful in defence as he is in attack. At 22-years old, he still has a long, glittering career path to follow. One of the big reasons why Eintracht were challenging for a Champions League place for most of last season, a big price-tag usually follows big performances, but if David Moyes was willing to waste £27.5m on Marouane Fellaini, he should not hesitate to spend a few bucks on Rode, and hope that the youngster doesn't get a "flop" tag that the Belgian is currently having.
However, the biggest doubting point is not whether he would fit into the United system, or whether the Red Devils have the financial power to buy another midfielder, but Rode can certainly be a better option to look at when compared with the likes of Cleverley and Anderson.
http://www.youtube.com/watch?v=UuQWWzq_sos