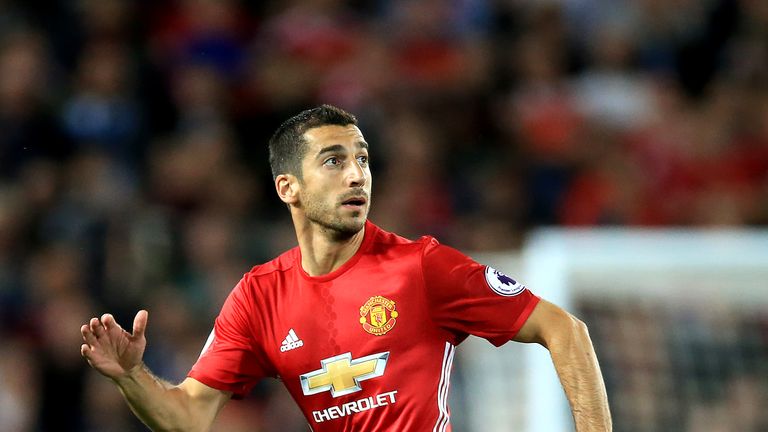 Well, things just aren't going Mourinho's way in his new tenure with Manchester United and you know this guy isn't afraid to blame his players for his lack of ideas and poor game reading in the past few months, and there are some players who could be on their way out as soon as they have the chance.
One of those players is the Armenian star from Borussia Dortmund Henrikh Mkhitaryan, who arrived at Old Trafford after a £26.3m investment but is yet to make an impact for the Red Devils in this first half of the season after a couple of lousy performances and some minor injuries that have kept him sidelined for most of the time.
However, we just can't stand the idea that the Glazers are actually considering letting this guy go in January, and this could be one of the most moronic moves that this team could do and if you have any doubts, just keep reading the paragraphs below, as we'll give you the three main reasons why United should be patient with Mkhitaryan, who is rated at €46.5 Million by the CIES Football Observatory.
Lack of Depth
Even if the Red Devils have one of the most expensive lineups in the world and seem to be loaded with offensive talent, they actually don't have many reliable options in the attacking midfielder spot, with Juan Mata being the only one and Jesse Lingard isn't ready to be a steady starter for Manchester United yet.
On top of that, Memphis Depay seems like a huge dud after a strong start of the past season and doesn't fit Mourinho's plan, so you would definitely like to have more guys that can fill that position if needed.
The huge investment
Even if money seems to grow on trees nowadays and the Glazers aren't exactly near bankruptcy, you just can't give up on a £26.3m guy after a couple of months when he didn't even have the chance to prove himself.
Mkhitaryan could have at least 5 suitors willing to pay a big prize for him, but given this charade with Mourinho and his precipitate exit from the club, it's very unlikely that Manchester United will get a fair price for the Armenian, and if you take into consideration all the big spending this team has done in the past 2 seasons of so, they should probably take it easy before making yet another stupid financial move.
Mkhitaryan's talent
The Armenian was the best player in the Bundesliga the past season and he's proven to be one of the best offensive players in the world since his arrival to Signal Iduna Park from the Ukrainian side Shakhtar Donetsk.
Mkhitaryan is a complete game changer that can both set his team mates with outstanding passes and crosses or just finish things himself, as he has an incredible shooting ability with both feet and can get past defenders at will.
Mourinho is in desperate need for some answers and if he's smart enough to put his ego aside (which is very unlikely), he might as well find him in Henrirkh's cleats if he just gives him the chance to do his thing.