Three potential targets to replace Vincent Kompany at Man City
According to a Daily Mail, Manchester City are reportedly investing £100million in an attempt to find replacements for former captain Vincent Kompany, David Silva and Sergio Aguero.
Since Kompany's departure at the end of last season, City's defence has lacked organization and looked shaky at times.
Manager Pep Guardiola has not found a suitable replacement for their former captain yet. Frenchman Aymeric Laporte, who used to partner the Belgian, meanwhile, has cemented his spot as a first-team regular.
City have two more centre-backs in John Stones and Nicolas Otamendi. Stones has had a difficult time blighted with injuries and has failed to establish himself as a starter due to his inconsistent displays.
Otamendi, on the other hand, has proven to be erratic at times and cannot be trusted all the time.
City's search for a third consecutive Premier League title is hanging in the balance after being thrashed 3-1 by leaders Liverpool, who have widened the gap between by 8 points.
Kompany's calm and composed presence at the back was a sight of assurance even against attacking opponents and without him, City are visibly struggling.
After three loses from 12 matches this season, City and Guardiola need to fill the void left by their former leader. All said and done, let's have a quick look at the three potential targets who could replace Kompany.
Kalidou Koulibaly
The Napoli ace has often been linked to joining City before. Now would be the right time to splash some cash for this powerful Serie A star.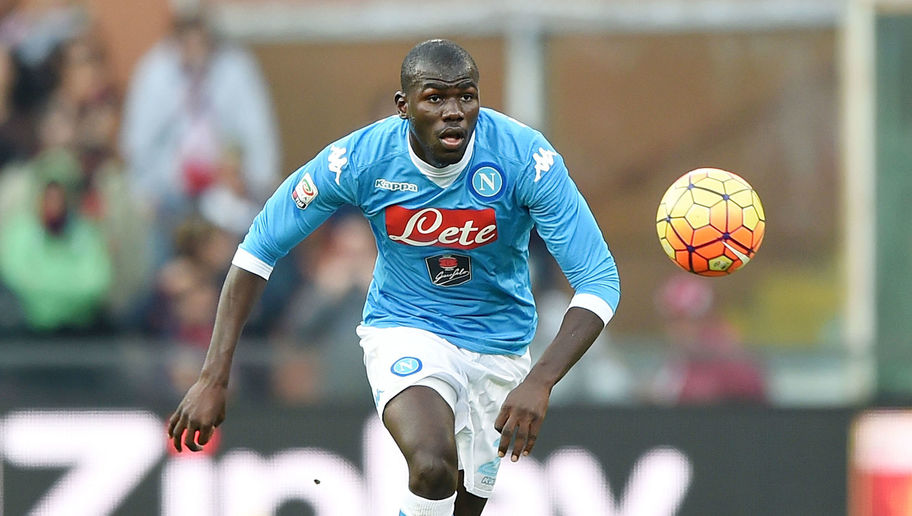 A giant of a defender, Koulibaly has been rock-solid at the back for Napoli since he joined them five years back and has turned into one of their key players.
Koulibaly is a regular for the Naples side and, at present, is one of the most talented defenders around. With as many as 360 career appearances, this physically imposing defender has plenty of experience to back his credentials.
Ruben Dias
One of the most talented young defenders in Europe, Dias' impressive performances in Portugal had caught the attention of Guardiola and his associates at City.
City had earlier been vocal about their interest in the 21-year old defender, as claimed by The Sun.
With City's defensive woes increasingly exposed in recent times, the defending champions should once again pursue their interest in the youngster sooner rather than later.
Read more:
The young Dias has massive potential and he could also be a long-term option for the future, given his current age.
Raphael Varane
A World Cup winner and three-time European champion, Varane has won everything a player could ever dream of.
At just 26, he is at his prime and spending some big bucks could easily lure the Real Madrid defender to the Etihad.
Having spent a major portion of his career in Spain, moving to England would be a challenge but if there is anyone who can rise to the occasion, it has to be Varane.