Manchester United have so far had a topsy-turvy season. After a slow start to the campaign, they have come back strongly in December to win three successive games. Jose Mourinho finally seems to have found his mojo as United are now just four points off a top-4 spot.
The likes of Zlatan Ibrahimovic, Paul Pogba and David De Gea have lived up to all expectations by giving top drawer performances, however, some of the players have really improved from the last season and have been an absolute revelation so far. Here we take a look at three such players who are indispensable at the moment.
1. Ander Herrera
Herrera has been an integral part of the United midfield this season. Along with Micheal Carrick and Paul Pogba, he has forged a dangerous partnership in the centre of the field. The 27-year-old has complemented both his partners in the midfield perfectly and Pogba and Carrick have flourished in his presence perfectly.
Herrera possesses the prerequisite of the scheming midfielder – a high intellect that helps him to constantly read the match situations. With him in the midfield, Pogba can float freely while Carrick can just sit back and dictate the play. Another brilliant quality is his high-pressing inside his own half thus helping United win back possession quickly. He is not afraid to put in a hard tackle and take one for the team if necessary. Maybe, it was just a matter of time before the Spaniard showed his true colours at Old Trafford.
2. Phil Jones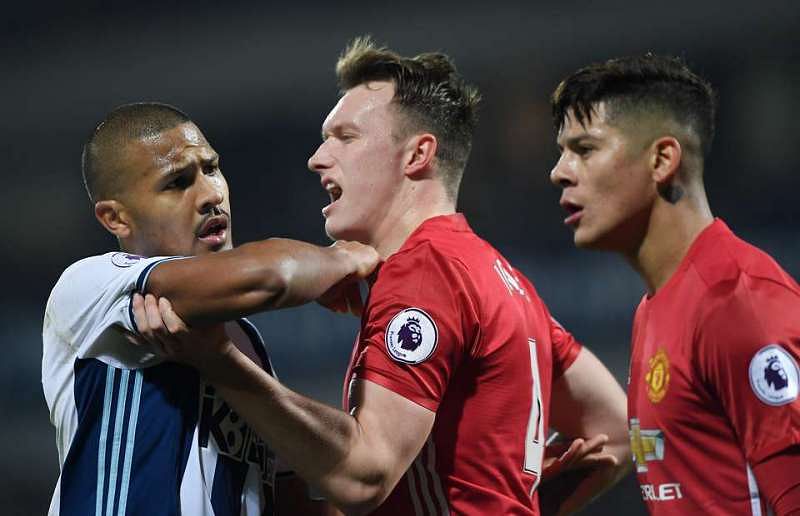 Much has been said about Phil Jones over the years – he cannot play for two consecutive games, he remains injured half of the season and things like that. However, this season he has indeed silenced all his critics with consistent performances.
When Eric Bailly and Chris Smalling got injured, many feared that United's defence would leak in goals. However, Jones along with Marcos Rojo has forged a vulnerable defensive partnership. The duo, especially Jones, has been terrific in the crunch games. The Englishman has been at the top of his game making vital blocks, interceptions and bone crunching tackles. He is always willing to put his body on the line to prevent the opposition from scoring. And he is just 24 years old, which means he still has his best years ahead of him.
3. Antonio Valencia
From the start of the season, Valencia has made the right-back position his own ahead of the likes of Matteo Darmian and Timothy Fosu-Mensah. The Ecuadorian is someone who does not seek adulation and goes about his job silently. Unassuming yet extremely popular, he has been a beast for United.
He was a right winger when he first arrived at United, but was shifted to right-back and the transition did not bode will for him. A couple of seasons down the line and he is one the best full backs in England currently. Valencia has been tirelessly running down the flanks which allow the likes of Juan Mata or Henrikh Mkhitaryan to drift in and dictate the game. Along with his pace, Valencia's tenacity in possession and willingness to drive has made him a fan favourite this season.