Arsene Wenger is left in a desperate situation to spend again this January, as forwards Nicklas Bendtner & Theo Walcott will remain sidelined with long-term injuries. The French manager decided on splashing the cash on big-name Mesut Özil back on the deadline day in August, however the club might not need a signing as glamorous as the former Real Madrid star this January, instead the North Londoners could opt for a cheaper and much more feasible target during the winter window. Here are the top three options Arsenal should consider:
 Eduardo da Silva | Shakhtar Donieck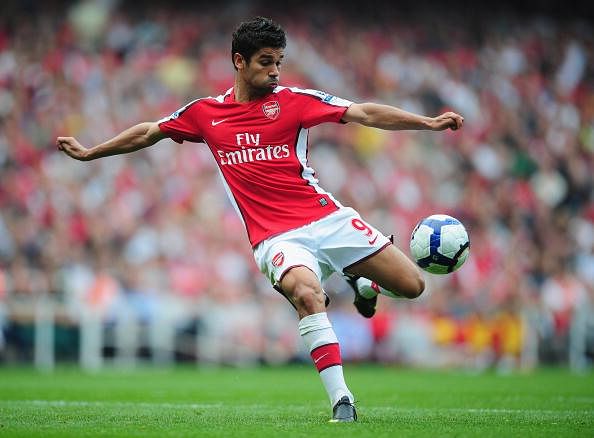 Long time, no hear, it seems the Brazilian hasn't said his last word at Emirates after leaving the English club four years ago. Back in 2008, the forward suffered from a broken leg, which ruled him out for 12 months, spoiling his Gunner dream. Still, after making his return and scoring some key goals for the team.
Eduardo, now aged 31, has not lost his goal-scoring instinct, finding the net six times in his 14 appearances this season for Shakhtar and might be on the verge of signing a new deal with the North Londoners. The Brazilian striker quoted by SkySports said
 ''I do not know anything about it, other than what I read in the media."

''But of course, who would not like to go to Arsenal? Everybody knows that when I left, everything was done in a friendly manner."

''We are still friends and after leaving I spoke several times with Arsene Wenger. I still have many friends in London but of course this does not mean that I will come back to Arsenal."
Eduardo would be a short-term option though, nevertheless Arsenal need a boost at the half way point of the season to keep the title dreams alive. 'Dudu' is currently valued at €4 million and would be a bargain for the English giants.