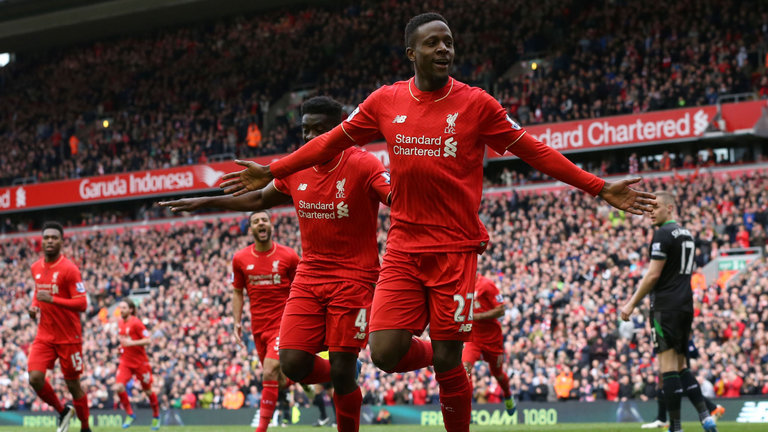 Why Divock Origi Should Move Away From Liverpool And Play More Football
As the transfer deadline comes close to a final curtain call, some are saying that Divock Origi is going to stay while some others are speculating a frantic move away from Anfield for the 22-year-old Belgium international.
Well, let me present the gravity of the real situation that is breaking out at Liverpool before the deadline day. The club is considering letting Divock Origi leave Anfield in a bid to be fair to the Belgian star concerning his World Cup hopes.
The striker is yet to start a game this season, having made only one substitute appearance, in the 3-3 draw against Watford. Origi went out on the pitch for just 9 minutes of action, finding himself missing out from the starting line-up for Liverpool. He is behind the likes of Roberto Firmino, Daniel Sturridge and Dominic Solanke in the pecking order.
The cause of conflict arises for Origi due to the fear of being left out of Belgium's World Cup squad, which would happen if he spends the season on the bench and in the stands.
He is keen to start games and play in the first-team, so much so that even his father has told the press that his son Divock must leave Anfield in order to secure regular first-team football and claims that the 22-year-old forward has a number of offers to consider before Thursday's deadline.
In a blast from Origi's past, this is how the striker has fared for the Reds in the Premier League up until now.
Origi signed for Liverpool from Lille two years ago and has managed to score 12 goals in only 21 Premier League starts, having scored in 5 successive appearances in all competitions for Liverpool in the months of November and December last season. His overall tally is a decent 21 goals in 77 appearances for the club.
Furthermore, boss Klopp has always thought highly about Origi's game, saying that he has given positive performances for Liverpool in time. He would ideally like to keep him in his squad for the Reds' Premier League and Champions League challenges this season but that would jeopardise the Belgian's World Cup sights.
According to reports, Origi's season-long loan transfer to Wolfsburg is almost a confirmed news. As per Liverpool Echo, the Bundesliga side are prepared to pay a substantial loan fee to bring the Belgian to the Volkswagen Arena, where he would get more game time indeed.
Why Divock Origi Must Make A Move
As Liverpool's roster of new signings keeps surging on, it provides Origi with a hands-on opportunity to grasp an offer that would see him play as much as possible. With the waves around the 'Belgian squad probables' for the World Cup making noise for Origi, it would be best for him to regain vigour.
In addition, Wolfsburg sporting director Olaf Rebbe revealed the German club's reason behind showing interest in Origi as he said,
"We are looking for someone with an eye for goals. Our task is to find something that makes us better."
This proves how much of a demand a goal-scoring talent like Origi possesses in the market. A loan move to Wolfsburg would certainly prove to be a forward-looking scenario for the 22-year-old in terms of both getting back on his feet that will help him find his rhythm and push his chances of being in contention for Belgian national team ahead the World Cup.