Why Shinji Okazaki could be the man to save Huddersfield's season
Huddersfield Town came into this season hoping that David Wagner would be able to work his magic for another year and keep the Terriers up with ease but what's happened instead is that they have been dealt a massive reality check.
After being promoted last season, Huddersfield secured a 17th-place finish and were clear of the relegation zone by a mere 4 points. While all the teams in the league have developed and taken steps forward, it just seems like Huddersfield are stuck trying the same things again.
Currently rock-bottom with 21 games gone, things aren't looking up for Wagner's men as he aims to keep them in the top-flight for the second time. They have won just 2 games so far this campaign, which is just as worrying as the fact that they have only managed to rack up 13 goals.
This lack of goals is hurting them from the mental point of view as they have looked devoid of confidence in certain outings. A fresh face to play alongside the preferred striker must be Wagner's transfer priority in this window.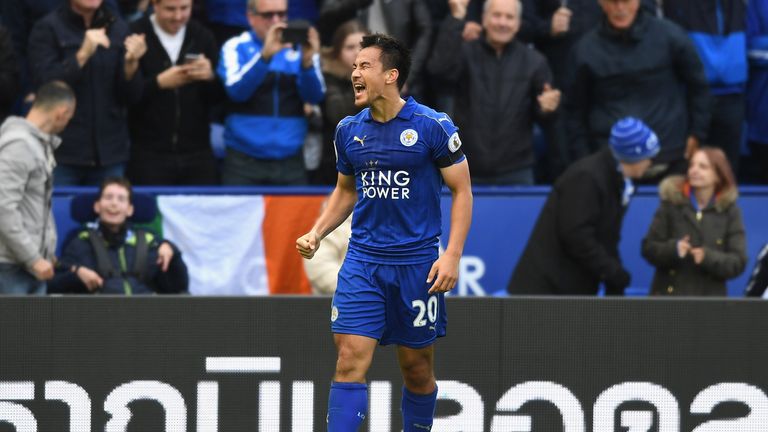 With a variety of striking talent available in the market, identifying the target wouldn't be a very difficult job.
Sky Sports have recently published a report which claims that Huddersfield are interested in purchasing out-of-favour Leicester City striker Shinji Okazaki. He has been gradually fazed out of the team by manager Claude Puel and has only made one start in the league all season.
The 32-year old forward hasn't received much game this term as compared to his last 3 seasons at Leicester – a period over which he made 93 appearances for the club. He has scored 14 goals for the side from the Midlands and played a crucial part in the famous title-winning season.
He was often deployed alongside Jamie Vardy, who occupied the centre-forward's role. He quickly worked up quite a relationship with the England international, together guiding them to many memorable victories. He is a hard worker on and off the ball, and likes to make sharp runs in behind the opposition's defence.
Read More: Huddersfield beating Fulham to sign this 24-year-old midfield master would have a big effect on the relegation fight
Although he is already 32, he still has the killer instinct in him, which makes him a deadly presence in the box. Most importantly, if he works up a bond with one of the Terrier's big strikers, this deal has the potential to be the one to save Huddersfield's season.