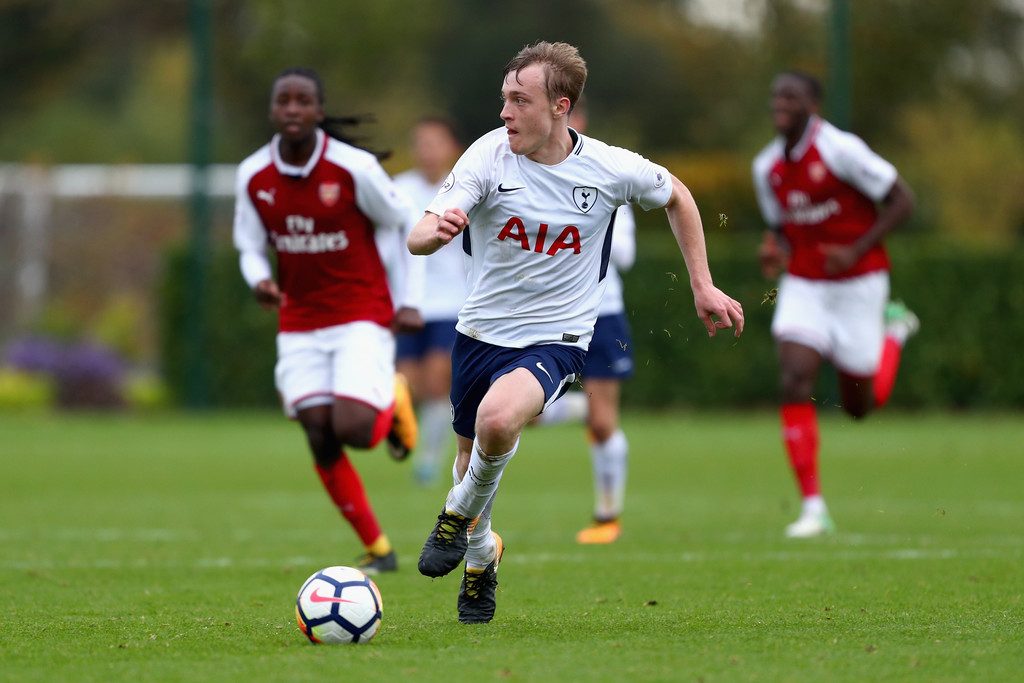 Oliver Skipp – The Next Big Thing At Tottenham?
Over the years, Tottenham Hotspur have introduced some of the finest footballing talents to the Premier League. Players like Dele Alli, Harry Kane, Eric Dier have all established themselves as one of the best young players in Europe in a very short time.
There could be yet another player to be added to the list in the form of 17-year-old Oliver Skipp. The Spurs academy player is being rooted as the next big thing at the London club after supposedly catching the eye of Spurs manager Mauricio Pochettino.
The academy coaches have all marked the player as a future first-team player after impressing in the defensive midfield position. Tottenham's recent Champions League outing against Dortmund ended up 2-1 in favour of them, which was enough for them to qualify for the next round of the European tournament.
However, just a few hours before the senior game, Spurs' U19 team had also secured an impressive 3-1 over Dortmund, with forwards Armando Shashoua and Marcus Edwards stealing the headlines. But it was Oliver Skipp who reportedly really caught the eye of Pochettino with his performance.
The Argentine manager has already identified the likes Harry Winks and Kyle Walker-Peters as first-team players this season and Skipp along with Marcus Edwards could also join the Tottenham first-team.
Skipp is an exceptionally talented defensive midfielder who is both tactically intelligent and skilful. The 17-year-old is a determined player who loves hassling the opposition and never stops running. Although he is just in his teens, Skipp has outmuscled opposition players from senior ranks like U19s and U23s.
The English youngster is also extremely versatile and can even play as a holding midfielder or as a centre-back. He is very mature for his age and shows a lot of confidence while on the pitch.
Pochettino will want to turn Skipp into a player just like how he used to be – ambitious, hard-working type of player who's only interests are in favour of the team and not himself; a team player rather than a lone superstar.
Oliver Skipp's development is in absolutely safe hands at Tottenham, with Pochettino making a name for himself as one of the best youth developing managers in the world. The competition for first-team places at Tottenham is tough and it might take some time for Skipp to get a first-team opportunity this season.
However, the 17-year-old could possibly make a brief appearance once the FA Cup resumes in the coming weeks.