There is a saying that Rugby is a hooligan's game played by gentlemen and Football is a gentleman's game played by hooligans, now I don't know who said that but seeing football over the past few years certainly has provided a lot of awful instances when it seemed that the players were more willing to beat each other up than play football, which is also called as the beautiful game.
The physicality in football has always been a huge part of the game, nowadays there is more protection for the player than before. There was this one fact that Diego Maradona wore one shoe which was two sizes bigger than the other because he would get tackled so often.
England is considered to be one of the toughest places to play league football in and here we have the Rugby XI, not to be messed about.
Thibaut Courtois: GK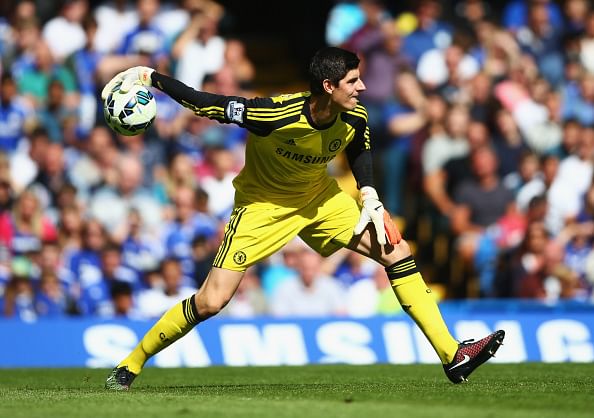 If there is a true giant in the Premier League it has to be Thibaut Courtois, the 6 foot 6 inch tall Belgian is one of the best keepers in the world but more importantly he is a tough player. Strong when coming to collect the ball or punch the daylights of the opposing player, he is a perfect player to be part of the Rugby XI
Branislav Ivanovic: DEF
Another Chelsea behemoth, the Serbian is built like a tank and is adept at playing both as a CB or RB. He is strong in the air and is not a player to mess around with ever, he could literally punch you out with his physique.
Martin Skrtel: DEF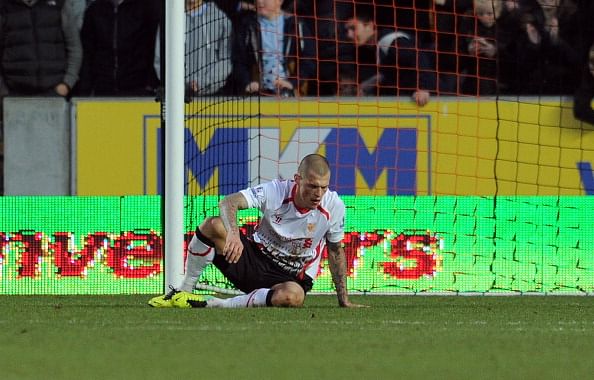 The Slovakian may be a tough choice to call the best defender or one of the best defenders in the PL, but one thing he is good at is tackling the opponent and making sure the striker does not get the ball. Skrtel will tug the jersey, haul the player down and slip and slide about to ensure that he gets the ball or at least the opponent has a torturous time playing against him.
Robert Huth: DEF
The German may not be the best defender in the world but he sure is a no nonsense defender. Known for his tough tackling and impressive heading ability, he is a sure pick in this Rugby XI, it could have been his partner Ryan Shawcross as well but Huth is more of a physical presence.
Mamadou Sakho: DEF
The Liverpool centre back hasn't played as much as he would have liked to but there was a video circulated which showed the French international lifting weights like crazy. He also has a scary hairstyle and would be perfect in the Rugby XI, just to scare opponents if nothing else.
Click on the next button to continue