There are some player whom we haven't heard of since a long time. They rarely play or are always on loan spells. In plain words they are part of the unfortunate list of forgotten players. There are quite a lot of players like that in the Premier League who didn't quite make a mark in England and are struggling. Here is a list of the Premier League's Forgotten Players:
Artur Boruc (Southampton-on loan to Bournemouth)
He was one of the most consistent and important goalkeepers in the Premier League with his strong performances for the Saints in their lively 13-14 season, which saw them finish 8th exceeding a lot of expectations. This season has been even better for the Saints and the new keeper Forster has made his mark already while Boruc has been loaned out to Bournemouth and very conveniently forgotten from the Premier League.
Micah Richards (Manchester City- on loan to Fiorentina)
A beast of a player with strength, pace and aggression, Richards was deemed to be the future asset for England. Regular injuries and struggle for form reduced his first team opportunities and with Pablo Zabaleta's rise, he could no longer find himself in the Right Back spot. With Manuel Pellegrini choosing to use Demichelis and now Mangala for partnering Kompany, and Sagna as back-up for Zabaleta, Richards has been loaned out and would mostly not return to Man City and play somewhere else.
Matija Nastasic (Manchester City- on loan to Schalke)
Nastasic must be relieved to be loaned out to Schalke, very recently. He barely got any opportunities as Manuel Pellegrini decided to go for experience and power for his central defence as Demichelis and new signing Mangala were instant preferences to partner Kompany. A talented young defender, Nastasic would want to reignite his career in Schalke.
Tomas Kalas (Chelsea- on loan to Middleborough)
Kalas played one game in the Premier League and that was the famous victory at Anfield where Mourinho's men thwarted a high flying Liverpool side to prevent them from marching towards their first title in years! He is fondly remembered for containing Luis Suarez in that game. But then, it was the last we saw of him in the Premier League and also on his first loan spell at Cologne. Cologne took him on loan and never played him, and now he is shifted to Middlesborough on loan, so that he gets some crucial English game time.
Jon Flanagan (Liverpool)
It has been unfortunate for the lively Englishman. He had a great breakthrough season last year and many expected him to carry his form to the next season. But injury struck him bad and he hasn't been able to participate this season. Liverpool have since then signed Alberto Moreno and got Manquillo on loan to fill up the left back spot and are finally settling in.
Nathaniel Chalobah (Chelsea)
Chalobah is a very highly rated young defensive midfielder at Chelsea and a prospect that the club really wants to develop. He was promptly sent on loan to Premier League new arrivals Burnley. But the move was a failure for Chalobah as he barely made any appearances. It was sadly deemed that Chalobah is not yet ready for Premier League action if he cannot break into the apparently weakest Premier League team's starting lineup. A loan move to Bordeaux is on the cards where the youngster would hope to develop.
Abou Diaby (Arsenal)
He has been an absolute absentee from the Arsenal team. He has been so injury prone that he has managed a paltry 12 PL appearances in three seasons. He has been a forgotten player as Arsenal are being kind to still have him on their books and paying him for being on the treatment table. Delicate Diaby is only 28 years old but may not be able to play regularly when he would make his comeback, as he is just not able to keep himself fit enough for football.
Marko Marin (Chelsea- on loan to Fiorentina)
He was brought in along with Oscar and Hazard in 2012. Chelsea were European Champions and were going to change their style of play to a more fluid and offensive one. Marin had the worst of starts as he got injured in the beginning of the season, which led to Chelsea establishing Oscar, Mata and Hazard as the firm first choice trio and Moses as the first back-up. Chances barely came by, as he found himself unlucky with injuries even under Benitez, who is known for rotating players.
Scott Sinclair (Manchester City)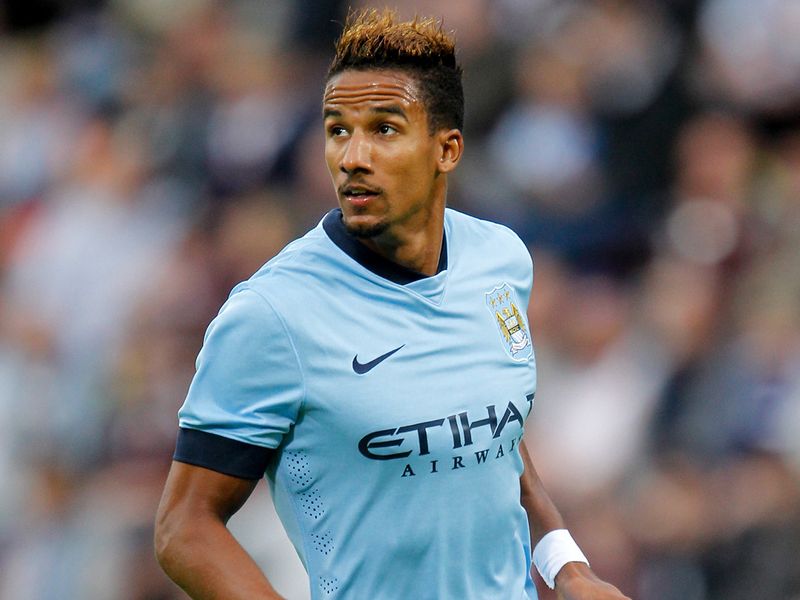 The promising winger has made only 11 appearances in the past three seasons and has been suffering from a disappointing spell with Man City. He was brought in as a talent from Swansea City, but now just makes up the squad's homegrown quota. He is easily one of the most forgotten players in the League.
Gael Kakuta (Chelsea- on loan to Rayo Vallecano)
He has been on 6 different loan spells since making the move to Stamford Bridge in 2009. It is unfortunate that he has been conveniently forgotten with the arrivals of stars like Hazard, Oscar, Schurrle and Willian. Kakuta has impressed with Rayo Vallecano, but his Chelsea future remains bleak.
Darren Bent (Aston Villa-on loan to Derby County)
He struggled to get minutes for an Aston Villa team that was in a massive goal drought. He was loaned off to Brighton and Hove Albion and now currently loaned to Derby County till the end of this season, Bent has degraded heavily from once a goalscorer to a struggler.