Liverpool have a crisis of sorts on their hands at the moment with Lucas' knee injury and Joe Allen's fitness concerns, forcing captain Steven Gerrard to play as a defensive midfielder. They are in immediate need of replacements in defensive midfield, and Napoli midfielder Gokhan Inler is the latest name to be linked with Liverpool. Here are 3 reasons why Liverpool should look to sign the Swiss captain.
1. Excellent defensive work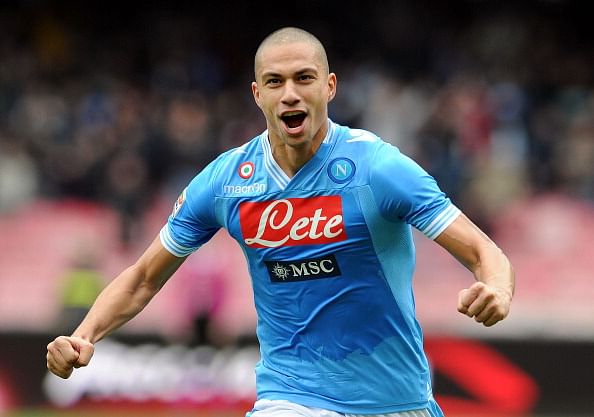 Inler is a solid defensive midfielder who has been a crucial part of the transformation that has taken place at Napoli in the recent seasons. He averages 4.8 tackles per game so far this season in 19 league appearances, with a success rate of 54%. Although the number was lower last season, he averaged 2.5 tackles per game, the success rate of 71% was really impressive and he was playing a more advanced role. Even though Lucas averages 6.3 tackles per game, his accuracy is much lower at 43%.
Inler averages just over 4 defensive actions per game, and has made 38 interceptions, 34 clearances and 5 blocks so far this season. Last season, he averaged 3.1 defensive actions per game with 36 interceptions, 50 clearances and 10 blocks, showing that his reading of the game has improved in the last year or so. His numbers speak for themselves, and at Liverpool, he would fit in perfectly in a deep-lying role at the heart of the Reds midfield, be it with Lucas or instead of him. (All the stats via Squawka)