The Premier League is home to some of the best players in the World, barring Leo Messi and Cristiano Ronaldo, you get to watch some really top players at the peak of their powers taking on opponents and proving just how good they are.
They get paid millions of pounds, drive fast cars, live in huge houses and date the most beautiful girls but there are a lot of players who aren't the best at what they do and still get the money and fame, here we have a list of Premier League players, a Premier League XI of the most overrated players out there.
Goalkeepers:
Joe Hart
The Manchester City keeper and England international has been the City number one for a few years but certainly he isn't as good as people make him to be. Hart has had a history of making big errors for club and country and for this reason the City manager brought in Willy Caballero as competition but for some reason Hart continues to be in goal, in England play English?
Defenders:
Bacary Sagna     
The now City full back, Sagna has never really provided confidence in his ability, sure he is good at going forward but it is his defensive duties that lets the team down, nevertheless he still made a big money move to Manchester City to probably get some big pay checks, over rated yes but he did score with Ludivine.
Luke Shaw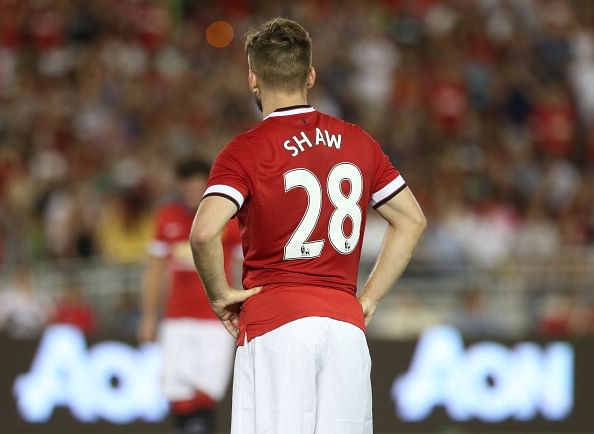 The costliest left back in the English game, Shaw had one decent and I repeat, decent season with Southampton and boom he moves to Manchester United for a reported £27 million, crazy money for a player who hasn't really done anything for club or country, by the way he makes more money than Phillip Lahm, the Bayern Munich and Germany left back.
Dejan Lovren
The big Croatian defender made a big money move and looked brilliant for Southampton last season but everything he did well for the Saints last season and for Croatia seems to be a thing of the past. Lovren has been nothing like a defender but more like a Sunday league footballer, he was rated as a decent player before this season started, now even words are not enough to describe his performances for Liverpool.
Mahmadou Sakho
Another big named player who came from PSG at the start of last season, Sakho looks fantastic for France but looks like a frightened kitten in front of a vicious bull for Liverpool. It seems the money paid for the French international was just money down the drain.
Midfielders:
Angel Di Maria
Some may raise eye brows but Angel Di Maria is not a player who should have been bought for a british transfer recored, he started the season well but he isn't in the same league as the really World class players in the world. He still hasn't shone as much as he did at Real, there he was outclassed by Ronaldo, and here he is getting outclassed by Fellaini.
Joe Allen
Joe Allen was once called the Welsh Xavi; it seems that the comment was made more to compare the heights of the players rather than playing ability. Joe might be good in possession but he really isn't any good at anything else, some Liverpool fans even wonder what does he bring to the starting XI at the club.
Samir Nasri
The French international doesn't offer much to Manchester City, he was signed from Arsenal but he has never reached the same performance levels like he reached for Arsenal. There was a small joke running that he spends more time on the bench for City than plays for them, which is true to an extent, though he makes a ton of money for doing nothing.
Attackers:
Wilfried Zaha
Another winger who had the world at his feet but then gave it away, making a big move to Manchester United, he was touted to become one of the best in the English Premier League but has fallen way short of doing anything close to that, he has been loaned back to Crystal Palace and even there he barely gets a game.
Ashley Young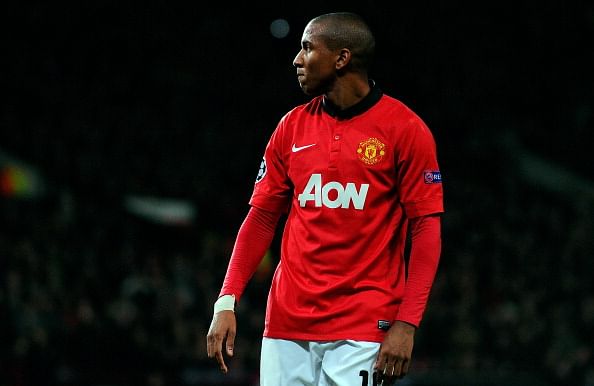 A player who made his name at Watford for his crossing ability and then became a legend for all his fails and falls for Manchester United. There is no reason to believe that Ashley Young could not become one of the best wingers in the world but he just wasted all that talent, yet won almost everything there is to win in club football.
Roberto Soldado
The former Valencia hit man was brilliant but now has failed massively at Tottenham, he just can't seem to do anything right at White Hart Lane and is probably the most overrated striker at the club if not the league, it hurts even more when you get taken over by a 21 year old as the best striker in the club.
That is my list, care to share some more over rated players from your clubs?