Arsenal opinion: Three Replacements for Sead Kolasinac

ESPN has reported that new Schalke 04 boss David Wagner is keen on bringing back Sead Kolasinac to the club. The former Schalke star left a few years ago for Arsenal on a bossman and has played a massive role since then for the Premier League side.
Wagner, who is the former Huddersfield Town manager, knows all about the Bosnian star having watched him play. While a move might not be completely out of the question, the 26-year-old would need replacing.
Because barring Kolasinac, Arsenal only have Nacho Monreal at their disposal and the Spaniard has done better as a centre-back. Not to mention that at the age of 33, he doesn't have much longer left at the club.
Arsenal need replacements and that being said, here are three potential options:
Ben Chilwell

Like a lot of Leicester City stars, Chilwell has really come into his own this season. He has consistently performed for the club in an offensive and defensive sense.
It's one of the many reasons why Leicester City did well and why the transition into Brendan Rodgers' tenure was so easy. While the young Englishman will only keep improving under the former Liverpool boss, for Arsenal this is a move they have to make.
Arguably the best replacement for Nacho Monreal and even Sead Kolasinac, the 23-year-old would slot straight in. His attacking instincts and defensive position would make him the perfect partner for Hector Bellerin.
Alex Telles

An offensive master, Telles does have trouble defensively but that has changed over the course of this season. The 26-year-old has improved tremendously in all areas with a marked improvement defensively.
That has always been one of the attacking full-back's biggest weakness but given the improvement, it makes him a great move.
As mentioned, his improved defensive work-ethic and ability now gives him an edge, His set-piece and dead ball specialist tag will only help Arsenal and it's why they were linked with a move.
Read more Arsenal news, click here – Arsenal latest news
Alex Grimaldo

Arguably the hottest left-back in the world at the moment, the Benfica man needs to make a move. Now at 23, he's achieved whatever he could with the Portuguese giants and clearly deserves a move away.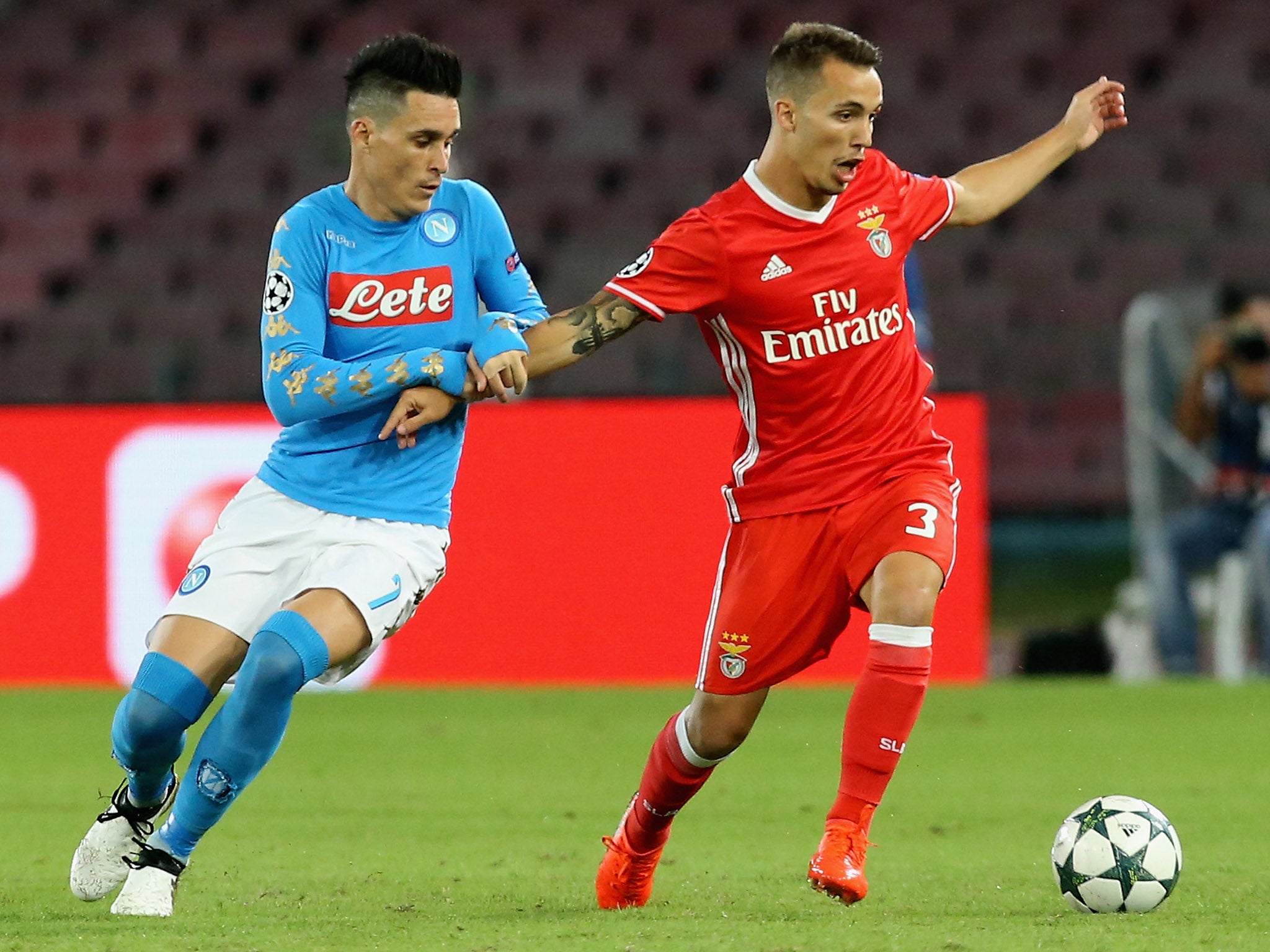 More than anything, his performances this season have proven exactly that, and with time, he has the potential to be the best. For Arsenal, it's what they need and while Grimaldo may be a little pricey, he's definitely worth the price.
Things could get complicated with other sides also keen on a move but with Arsenal in desperate need, he is their man.