Tactic Talk – Three things that went wrong for Arsenal against Manchester City
Arsenal were given a stern reality check under new manager Unai Emery in their first game of the season when league champions Manchester City comfortably beat them at the Emirates Stadium. It was a performance which cried out that this team needs more time and many changes in the personnel.
There were plenty of things which went wrong for the Gunners, including the way they seemed scared when City pressed them higher up the pitch. Here are three things that tactically went wrong for Emery's men.
Non-existent midfield
Emery's selection of a central midfield pairing of Matteo Guendouzi and Granit Xhaka to combat the formidable City midfield was a mistake to start off with. The former, despite looking comfortable in the game, had some moments which could have proved decisive – one incident where Sergio Aguero could have punished Arsenal had he been clinical.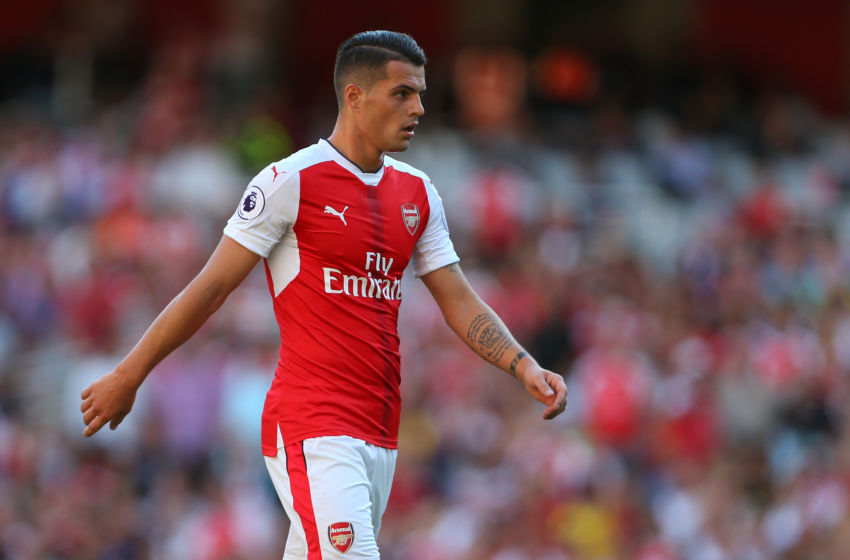 Xhaka, on the other hand, defended the spaces well but looked very uncomfortable when pressed. The Swiss, as always, was very lackadaisical in ball distribution, giving possession away in dangerous areas.
This allowed the likes of Fernandinho, Ilkay Gundogan and Bernardo Silva to squeeze high and swarm the Arsenal midfield. Once Lucas Torreira was brought on, there was more stability and bite in the midfield which was lacking for most parts of the game.
So, it must be a lesson learnt for Emery to not start with a midfield pivot capable of not making mistakes.
Forward players need to do more
Arsenal's front-line never looked like constructing a move together to hurt their top-quality opponents. The movements were quite erratic and the passing patterns to create a chance were off the radar. It felt like Mesut Ozil, Henrikh Mkhitaryan and Pierre-Emerick Aubameyang were playing together for the first time.
This is not an accusation of the trio as they are playing under a new manager in a slightly different system. They tried to press high but failed due to a lack of cohesion and communication in the right areas. In possession though, the likes of Ozil and Mkhitaryan must do better to pick out forward runners.
The introduction of Alexandre Lacazette added zest to the line-up, which wasn't provided by Aaron Ramsey who was playing as a second striker. The truth that the Welshman doesn't have the pace to worry a defence means Emery's decision to play him at No.10 backfired, because Arsenal had to play more on the counter-attack.
Read More: Rating Arsenal's transfer window at 7/10 – Emery has some gaping holes to fill in January
Goalkeeping issue
If the manager is adamant about playing out from the back, he must start Bernd Leno and not Petr Cech. The latter is a fantastic shot-stopper but terrible with his feet. He gets nervous and that spreads to the back-line too. Hence, Leno must start from next week as the German is adept at playing out from the back and building attacks.