Why Swansea are doing the right thing by handing Matt Grimes a new deal
According to reports in the Sun, Championship club Swansea City are set to hand Matt Grimes a contract extension after an impressive start to the season. The former England U-21 midfielder couldn't make his mark in his first four years at the club, getting loaned out three times.
However, the 23-year-old is making a mark this season. Under the new management of Graham Potter, the Englishman is in his longest run of starts for the club. With his contract expiring at the end of this campaign, talks are set to start over a fresh deal. (Sun)
Grimes was playing at left-back at the beginning of this season before seizing his opportunity in the midfield and catching the eye of the manager. It shows that he is ready to play for the team in whichever position possible, which is such a good spirit shown by a young player who has had a tough time in establishing himself as a regular starter for the club.
The Englishman has been very good at passing the ball, with an accuracy of 78.5%. He is reading the game well, which is an important trade for a midfielder to have. The youngster currently boasts a tackle, interception and clearance rate of 1.9, 0.5 and 1.5 respectively.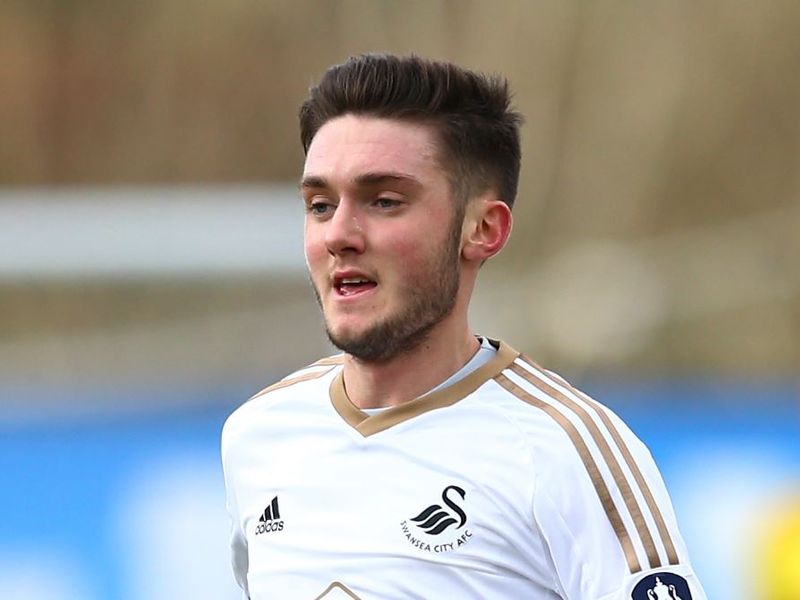 More than that, Grimes has been good in the central areas of the pitch, being actively involved in the games on a consistent basis. It clearly shows that he is determined to do well and finally earn a spot in the Swansea line-up for a longer term.
That being said, it is sensible on the Welsh club's part to give him the new contract which would confirm his stay beyond next summer.
His versatility is important as he can fill in at different positions when required. Potter can now trust him to do the job and expect an affirmative result out of it.
Read More: Swansea City could take a huge step towards PL promotion by signing this Arsenal outcast on loan
Hence, for both parties, a new deal would be something to rejoice. The player seems eager to nail down his spot, while the club could do with a player who is ready to give his all every time he steps onto the pitch.
Stats Courtesy – Whoscored.com