As Rob Symth of the Guardian aptly writes, "Cristiano Ronaldo finally won the Ballon D'Or for making miraculous records look mundane", the Portuguese was finally rewarded after banging four years against a Lionel Messi-esque mud brick wall. After finally getting over the shadows of the diminutive Argentine, Ronaldo now has surely etched his name in golden letters in Football's all time greats. However, we here at Soccersouls decided to provide our readers with three of the alternate players other than Ronaldo, Messi and Ribery who could have also had a shout to win the Beautiful Game's most coveted prize.
Phillip Lahm: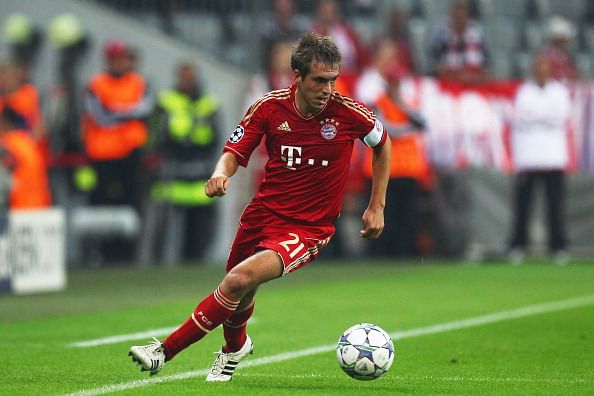 I was at the Allianz Arena in October during my visit to Munich and among the odd seventy thousand, I was fortunate to witness an exquisite Bayern display as they thrashed Viktoria Plzen by a whopping 5-0 margin in the Champions League. My admiration for Phillip Lahm dates long back, but that chilly night in Munich enhanced my respect for the diminutive German captain.
Players of Lahm's ilk are born once in a generation and when someone like Pep Guardiola claims, " Lahm is the cleverest player he has ever worked with", there is perhaps no space for discussion. If width and attacking prowess on either sides epitomises a mordern day fullback, Lahm's dedication, never say die attitude and tireless movements off the ball has perhaps redefined the classical laws of the game.
As one of my football fanatic friends  says, "Versatility oozes through his veins, and his transition to a holding midfielder is perhaps a testament of the genius he is", he is right in every way he shows admiration for the Bavarian fan favourite. Lahm's presence in the 23 man shortlist for the Ballon D'Or is perhaps the farthest a 'defender' can trudge to hold the elusive and ultimate Football Prize, it's sad that someone like Lahm will perhaps never win the coveted feat.
In the past two decades only Italy's Fabio Cannavaro won the famed prize eclipsing Zinedine Zidane, who came a close second, as the defensive man mountain guided  Italy to an amazing and an imperious World Cup Triumph in 2006.