A 4-1 comeback win against one of the best Premier League clubs is no mean feat and even if most of those goals were not spotted as offside by the referee, they were superb throughout the game and deserved the win. They had a good game mid-week against Monaco and after going up 1:0 at halftime, they would be surely disappointed to have comeback with just 1 point.
Tottenham Hotspur will be looking to keep their momentum going and Pochetino will not be going easy on the lie up as we have seen so far in his tenure. Swansea away is always a tough fixture, they have beaten top sides previously like Chelsea, Manchester United etc. Tottenham aren't easy to beat either and with their unpredictable nature when it comes to their football and results, you don't know what to expect.
But surely one can expect Hugo Lloris to walk his side out with the armband and keep in goal like he has always. The reliable Frenchman will be key in the game if Spurs want to come away with all 3 points. Lloris has pulled out many game saving saves in the past seasons and the current one and Tottenham will require him to be on his A-game once again.
Kyle Walker will take back his RB role from Kieran Trippier and Spurs look way more confident and solid in the backline with Walker to be quite honest and that is a statement that most Spurs fans would have not dreamed of saying for a long time. The Belgian duo of centre-backs, Jan Vertonghen and Toby Alderweireld will continue even though they played 3 games in the space of 1 week, will play their 4th consecutive game in the defense line that Pochetino has started to trust and has also formed as the meanest defense in the Premier League so far. Ben Davies will take back the LB role as well from Danny Rose who did have a good game but also the fitness is in doubt for the player after his late suffering of an injury in the Monaco fixture.
Eric Dier will continue to marshal the Central midfield and his partnership with Delle Alli who recently earned himself an England call-up, surprisingly to many but not to a person who follows Spurs quite vividly. Alli has been a crucial member of the central mid-field and ever since Ryan Mason got himself injured after the goal v Sunderland, he became even more crucial to the Pochetino system why it has been ticking at Spurs for the Argentine manager.
Lamela has been enjoying a fine resurgence and re-discovering of form scoring 3 goals and assisting a few especially in the Manchester City fixture. The goal he scored against Monaco was simply brilliant, he started the move and capped it off with a fine finish. Swansea will have to keep close tabs on this cunning winger.
Christian Eriksen made his recent comeback to the Tottenham starting XI and he may not have reached the same levels that Spurs fans have been accustomed to in the past but there surely will be more goals, free kicks or from direct open play. They would also love it if he starts racking up the assists and tomorrow night would be perfect to restart it for this season.
The left flank will mostly be occupied by Chadli now that Son may still not be fit from the foot injury that he suffered against Manchester City. N'Jie who was pipped to start v Monaco but missed out but he may not make it once again as he showed very little as to why he didn't start v Monaco.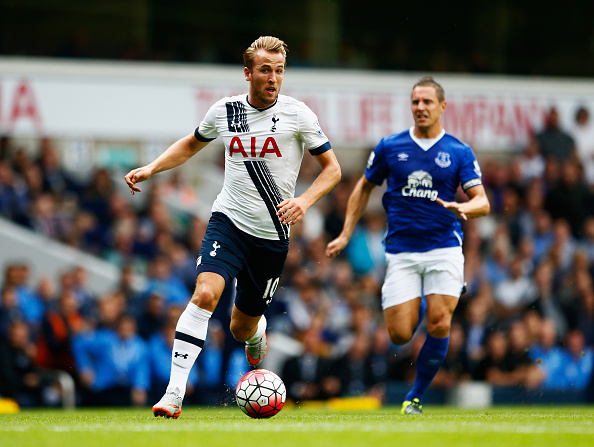 Harry Kane didn't get among the goals against Monaco after he found the net v Manchester City but Swansea is a whole new question and Kane would hope to score again, maybe more than 1 as well.
Tricky game as always is the trip to the liberty stadium. Pace and good defending is the key to getting all 3 points against Swansea, not to mention the incessant pressing game-play that is required to score goals against the Welsh Side managed by a young Garry Monk. This will be a tight game and a good one to surely watch!