With Europa League qualification secured for Spurs, Pochetino will have the luxury of fielding a second string side with youngsters, who could push for a more regular spot in the 11, plus also give a much-needed break for the key players ahead of the flurry of games in the festive period.
In goal we could probably see a notable change, with club captain Hugo Lloris taking a break and passing the baton temporarily to Dutch international, Michel Vorm, who has found game time to be a luxury which he can't afford on a regular basis. With an exceptional leader and shot stopper as Lloris ahead of him, he did know what he was signing up for and Vorm hasn't complained at all since joining Spurs.
Kieren Trippier will be looking to put in a solid shift too. Being second choice to a reborn Kyle Walker was probably not what he would have hoped when he made the switch from Burnley and following a rocky start, he could have no complaints but only look to change his role in the club soon with better performances and recently he has shown improvements and will look to continue with it.
Kevin Wimmer and Fazio will be relishing the rare game opportunity they may get this Thursday but with Poch, you never know. The Belgians have played almost every game this season and with a good defensive record as theirs, I suspect Pochetino might not want to change it.
Welsh international Ben Davies will go through his 90 minutes on Thursday for sure, though, as we have seen so far with the rotation of the wingbacks being done for cup fixtures.
In central midfield, Tom Carrol and Eric Dier will probably be the mid-field duo. With Mason still not completely fit, Pochetino might not risk the player and rather have a fit substitute ready for the busy period ahead. Son, Lamela and Townsend will feature as the front trio behind the striker. Andros had a recent bust-up with Poch but has made a comeback to the first team after settling the argument by showing his worth on the training ground and would want to translate that in the actual match. He would start down the left wing and Lamela on the right with Son in the middle.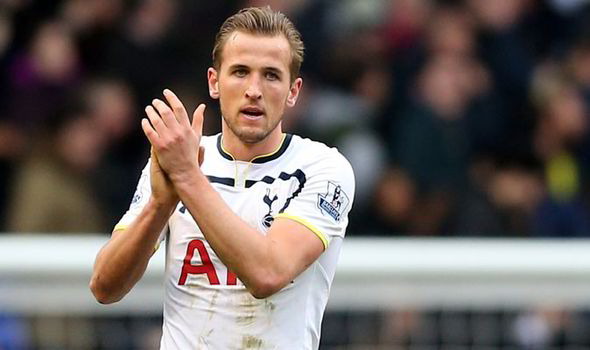 N'Jie probably would be gearing up for his first-ever start with the club in Europe and Harry Kane will be given a much-needed rest. Will be a good game and Spurs will look to come out as winners and secure the top spot in the group on Thursday night for sure!