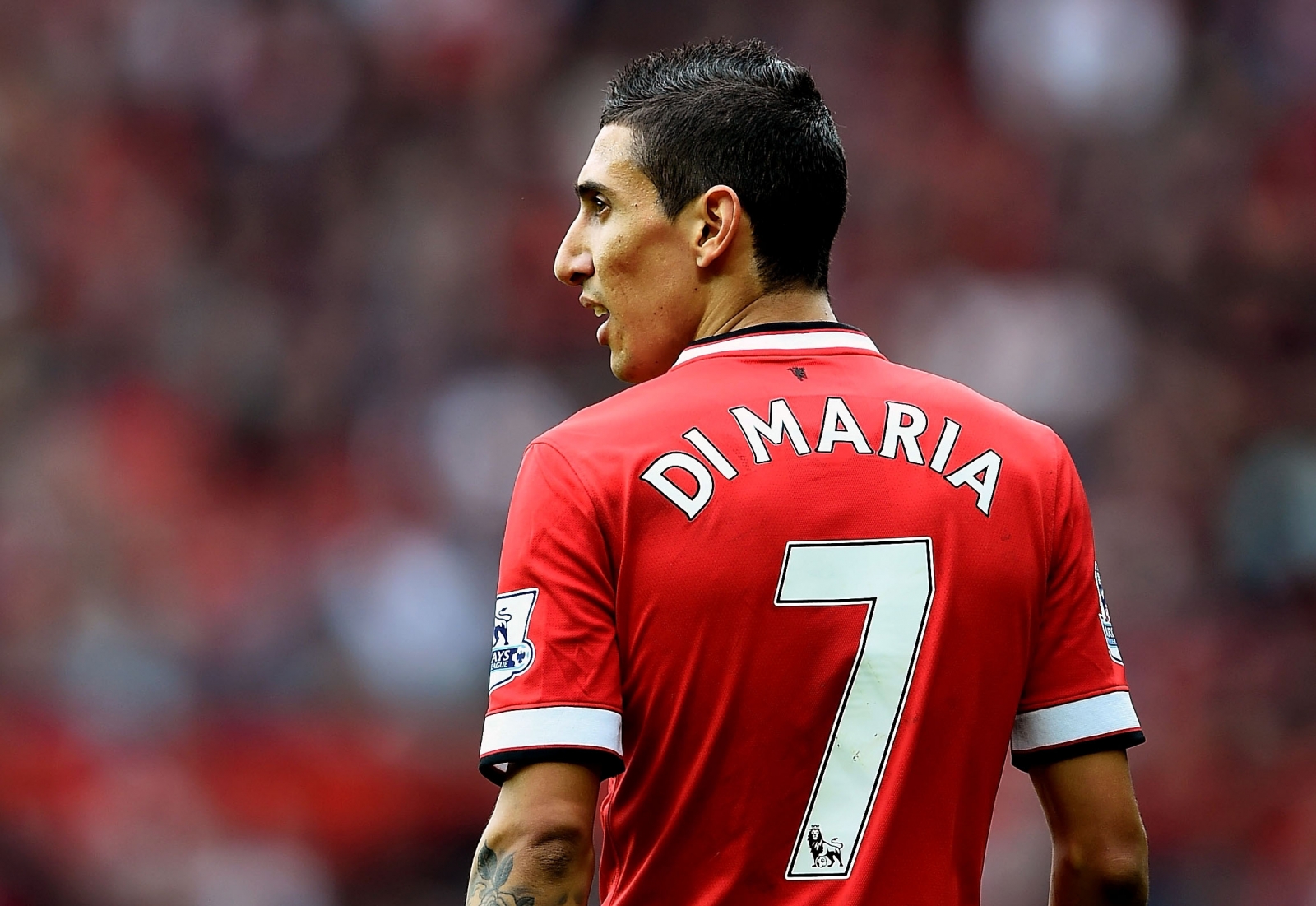 The Premier League is certainly a competition for the elite footballers of this world. Players of many nationalities and also from many continents have tested themselves in the tough waters, which constitute the Premier league. South Americans, in particular, haven't always hit the ground running after making the move to England.
Diego Forlan, Sebastian Veron,Kleberson, Robinho are a few players that come to mind. Recently, Angel Di Maria can be regarded as one of the top South American failures to have made his way to the Premier League. His stay on English shores lasted for hardly a season, as he failed to justify his price tag and hype that surrounded his move from Real Madrid. He was shipped off to PSG after a poor season in Manchester United colours.
His Old Trafford obituaries came sooner than many expected and it can be argued that he should've been given more time. But the offer from PSG might just have been unrefutable for a player that had performed so poorly. Before his move to Old Trafford, Di Maria was one of the most in-demand players in Europe. All the top sides envied Real Madrid for boasting the Argentine in their ranks. But following his dismal spell at Manchester United, those envious feelings are sure to have gone away.
Nevertheless, Angel Di Maria is a player that can still wreck havoc on opposition defences. He is a player that is lauded for his workman like approach, ability to tire the opposition with continuous running. Along with these attributes, he is also an excellent dribbler and crosser of the ball and is never shy of setting his teammates up. When he is not setting his teammates up for goals, he is scoring them himself as he has shown on more than one occasion that he is a capable goal getter that can score a different kind of goals.
His reputation might have been saved after moving to Paris, but his time at Manchester United will not be remembered fondly for sure, as he never produced the moments of magic that were often expected of him. Di Maria has been absolutely sensational with the national team, though, sparkling in various World cups and Copa America tournaments with the Albacete.
Di Maria's time at Real Madrid was a real success and memorable one, though, helping them to a Champions league success, a league title and a few Copa del Reys to boot. He struck up a powerful partnership with Cristiano Ronaldo and set up many a goal for the Portuguese hotshot. For whatever reason, though, his stay at Manchester United proved to be a very unsuccessful and unhappy one as he was also at the centre of a burglary attempt at his Manchester home. Incidents such as these truly pegged Di Maria to move on from United and he has done just that.
His time at PSG was initially successful but there are now detractors there too, as his form has taken a real downhill slump for now. Di Maria is still a great player and at 28, he has a long way left to go in his career. For the sake of Manchester United fans and well-wishers of Di Maria, let's take a look at a Manchester United line-up consisting of him and it's other current supers
Goalkeeper – David De Gea
Defenders – Antonio Valencia, Eric Bailly, Chris Smalling, Luke Shaw
Midfielders – Angel Di Maria, Henrikh Mkhitaryan, Paul Pogba, Ander Herrera, Anthony Martial
   Striker – Zlatan Ibrahimovic
Maybe just maybe, Di Maria might have thrived playing with these superstars. When he went to PSG, Zlatan was one of the world's most threatening strikers and they struck up a formidable partnership on the field. If the same had happened at Manchester United, no one could've been sure of what might have been in store.