Revenge is a dish best served cold. And Liverpool certainly did that after drubbing Manchester City 3-0 at home. They will look to carry the same form into Sunday's away match against Crystal Palace. With a game in hand and just 6 points away from 4th placed Manchester City, it would be safe to say that Klopp has a lot to fight for. With Liverpool currently placed 8th in the table, Jurgen Klopp's side need to make sure that they somehow come out with the 3 points from Selhurst Park.
Goalkeeper: Simon Mignolet
At times, excellent between the posts and being very average the very next match. Such has been the story of the Liverpool Stopper. But still he is the best that Liverpool has to offer. And let's not make a mistake. If he is in the mood, he gives everyone a run for their money. He has always been the first choice of Klopp and it all implies that he will start this Sunday.
Defenders: Jon Flanagan, Kolo Toure, Dejan Lovren and Nathaniel Clyne
Jurgen Klopp loved his side's defensive performance against City and would be looking to keep the same back four against Palace. Though Martin Skrtel was on the bench for the City game, he wasn't given any game time at all. It would be safe to assume that he is not ready to start a match yet and might have a role later on in the match. Both Flanagan and Lovren did brilliant work against City and kept their side of the defence very tough to break through. Even though not a regular starter, Kolo has stepped up in the absence of Skrtel and seems likely to keep his place. Nathaniel Clyne has been good in almost all the games this season. One of the best right-backs of last season and it's always a sure bet that he starts.
Midfielders: Adam Lallana, Philippe Coutinho, Jordan Henderson and James Milner
Lallana, Henderson and Milner were all good in their respective roles against City. Both Henderson and Milner give stability to the midfield and allow players like Lallana and Firmino to go up inside the opponent's box. It makes sense to keep all three of them in the starting line-up. Starting along with them should be Coutinho. Though he was an unused substitute in the City match, I feel he should start given the fact that he makes amazing link up plays with Lallana and Firmino.
Strikers: Divock Origi, Roberto Firmino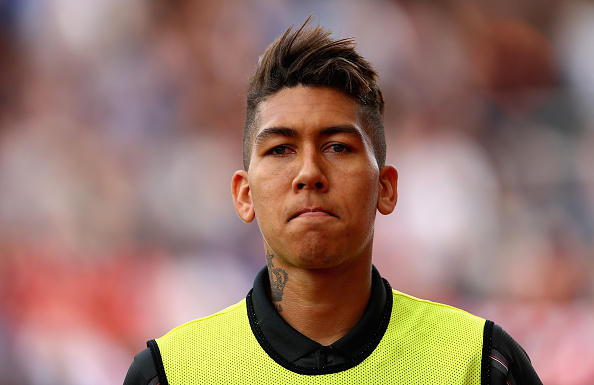 With Benteke always being out of favour and Sturridge being on the sidelines again, it's Origi who comes into the picture. And he played quite well against City in my opinion. He wasn't brilliant but he was quite good on the ball. He kept a check on Firmino's run, accordingly paced his runs and called for the balls at right times. That's what a striker is supposed to do. And playing right behind him should be Roberto Firmino. When he initially started playing behind the striker role, I wasn't very convinced of it but he did prove me wrong. His goal against City proves it the more that he is fitting into the role.