Manchester United Predicted Lineup vs Aston Villa
Two teams with 100% records go head-to-head in the second week of the Premier League and it will be a bit of a different feeling as Manchester United travel to Aston Villa on Friday, yes the Premier League will host a game on Friday, an extended weekend for Premier League fans.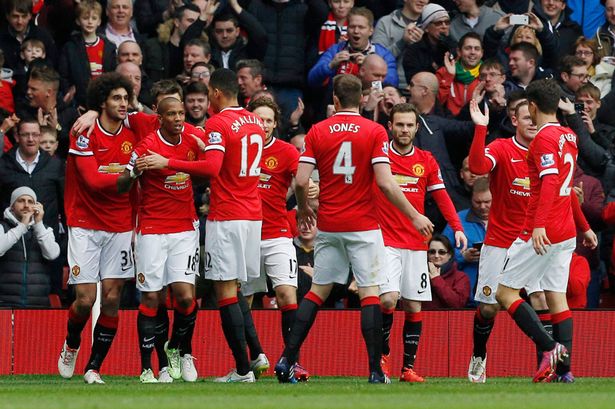 Both clubs faced somewhat similar circumstances in their last game, United and Villa were a bit lucky to get the win and should have ended the game with just a point, if we are completely honest. Manchester United gave a start to new goalkeeper Sergio Romero and a few other new stars, we look ahead to their next game and predict their starting XI against the Villains.
Sergio Romero
Still no De Gea. "There's no difference. The transfer period is still open and he (De Gea) has still the same problem," Van Gaal told in his pre-match conference. Sergio Romero might not have had the best debut, especially when it comes to ball distribution but he should continue to play in goal for Manchester United.
Matteo Darmian
Probably the player who shone the most for Manchester United in their last game, the Italian was brilliant in defence and attack and looks like a fantastic player for the future.
Chris Smalling
Smalling should play in the centre of defence for Manchester United against Villa, especially since he signed a new contract with the club before the start of the season.
Daley Blind
The Dutch midfield should not play in defence but due to a lack of good defenders in the team, he would have to continue this role for the club a little longer.
Luke Shaw
The left-back has to showcase his ability this season, he might have been let go last season but he has to buckle up this season or he could become second choice at United pretty soon.
Morgan Schneiderlin
The Frenchman made his debut for Manchester United and was impressive in midfield for the record Premier League champions.
Michael Carrick
Bastian may not get a look into the first team as he still is getting back to full fitness but Carrick should slot straight into the team this weekend.
Juan Mata
The Spaniard has worked really hard to stay in the team and should play in this next game against Aston Villa.
Memphis Depay
Another player who made his Premier League debut for Manchester United, Memphis showed a few glimpses of his ability but needs to do more to prove how good he really is.
Ashley Young
The rejuvenated English winger should continue playing down the right side of United's attack.
Wayne Rooney
The star striker might have had an off day against Tottenham but he was somewhat responsible for the only goal of the game.