Going up to the Britannia would be one of the toughest things Arsene Wenger has had to deal with in his long tenure in the Premier League. For some reason, Stoke seem to have Arsenal's number and perform admirably against one of the best teams in the league.
Tony Pulis was a thorn in Arsene Wenger's side with his brutish style of football and even after the arrival of Mark Hughes and the change in the way of playing football; things haven't really changed much for the Gunners. This time however things seemed to be a little different with Arsenal looking like Champion material, this was always going to be a tough test for the Gunners, especially coming off a 3-3 draw at Liverpool where they conceded in the last minute.
Both teams did have great chances to take the lead but it was the impressive displays of Petr Cech and Jack Butland that kept the scores at 0-0. This was a different Arsenal at the Britannia and they did well to nullify Stoke and get the draw that put them back on the top of the table.
We look back at a rather entertaining 0-0 and share what we learned from the game.
Boo boys don't faze the Ram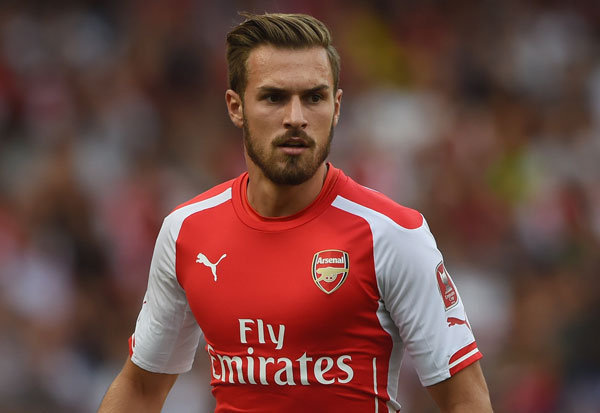 It seems like yesterday that Aaron Ramsey suffered that horrific injury from Ryan Shawcross but a lot has taken place in those interweaving years. Aaron Ramsey now is at the heart beat of Arsenal, his play in midfield might not have lit up the stadium but it shows just how much he has developed for Arsenal and for Wales.
The midfielder was good going forward and even kept Arsenal in the game when he headed a corner off the line in the second half. Arsenal aren't missing out on the likes of Cazorla in midfield thanks to Ramsey and it is a testament to his belief and hard work that he has comeback from that injury, better and stronger.