Stats show that Newcastle star Saint-Maximin needs to improve more
Much was expected when Newcastle United signed French winger Allan Saint-Maximin from Nice in the summer.
He was a high-profile signing alongside forward Joelinton, with both players joining the club under new boss Steve Bruce.
The 22-year old was bought for a fee of around £16.5million, along with £3.5million as add-ons, according to Daily Mail.
Prior to his move to St James Park, Bruce had claimed that the player had all the attributes needed for an attacker, as reported by BBC.
However, that has not been the case when ones look at his statistics.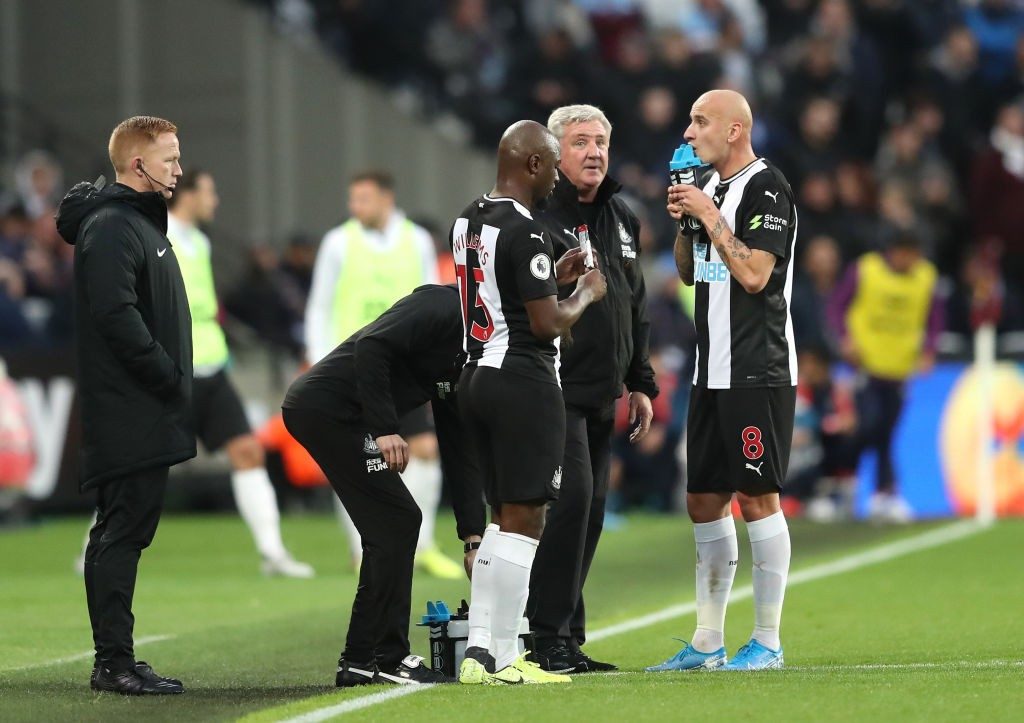 First of all, Newcastle are currently struggling and are placed 14th in the table, having managed just 4 wins from 13 appearances.
There attack has looked blunt so far, with the side scoring a mere 11 goals altogether.
Shooting boots seem to be missing for the forward players. Record signing Joelinton has just one goal to his name, while Saint-Maximin is yet to open his account on English soil.
Having made 9 appearances so far, the 22-year old has managed just one assist.
However, it needs to be noted that the Frenchman had missed a few games early in the season due to successive injuries.
Saint-Maximin had missed one game early in August with a hamstring injury. This was soon followed by a thigh problem that kept him out of the side for almost a month.
Since his return from injury, Newcastle have won 3 times, drawn twice and lost 3. The attacker's contributions have not been the best so far but he has indeed added a different dimension, especially when it comes to direct play.
Saint-Maximin is a different breed of a player within the Magpies unit. His trickery and skills bring excitement and energy to a side that otherwise functions in a dull manner.
Saint-Maximin is all about pace, which is evident from his impressive figures of 12.17m average carry/dribble progress per match, according to BBC.
The average carry/dribble progress measures the average distance that a player carries the ball forward while dribbling.
And Saint-Maximin leads the charts ahead of second-placed Marcus Rashford, who has 11.09 m to his credit.
He is also third in the list of dribblers who can take on their opponents, behind Crystal Palace's Wilfred Zaha and Wolves winger Adama Traore, as claimed by BBC.
The gifted Saint-Maximin, however, has to improve his finishing skills. Till now, he has hit 15 shots and only 6 of them have been on target (Source: Premier League).
Shooting is something he clearly needs to work on, given his own record. His passing has not been top-notch either, with his pass completion rate being 75.23%. Also, he has managed just one through ball the whole season (Source: Premier League).
Verdict
Surely a player with immense potential, Saint-Maximin needs to grow up if he wishes to become the best.
Read more:
He has been a threat on the flanks for the Magpies with his exuberant pace and direct play.
However, improving his shooting and passing would make him one of the most threatening attackers in the league at present.