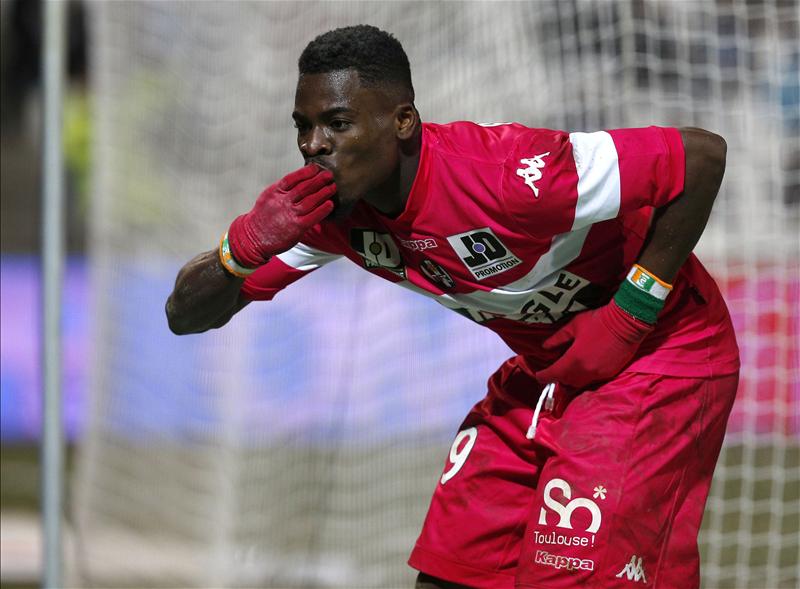 Ivory Coast International Serge Aurier has been very impressive at Toulouse and is a hot property in the transfer market and a key target for Wenger's Arsenal. Aurier is well known for his attacking prowess but he does his defensive duties pretty well too. He has immense appetite for the game and has proved to be one of the key players for his team. Here we compare his stats with some of the most consistent Right Backs in the English Premier League.
SERGE AURIER (TOULOUSE)
Appearances: 34
Goals Scored: 6
Assists: 6
Tackles attempted: 94
Interceptions: 75
Fouls conceded per game: 1.1
Clearance per game: 3
BRANISLAV IVANOVIC (CHELSEA)
Appearances: 36
Goals Scored: 3
Assists: 1
Interceptions: 38
Tackles attempted: 65
Fouls Conceded per game: 1.3
Clearance per game: 5
SEAMUS COLEMAN (Everton)
Appearances: 36
Goals Scored: 6
Assists: 2
Interceptions: 47
Tackles attempted: 71
Fouls Conceded per game: 0.7
Clearance per game: 2.4
PABLO ZABALETA (Manchester City)
Appearances: 35
Goals Scored: 1
Assists: 6
Interceptions: 70
Tackles attempted: 120
Fouls Conceded per game: 1.5
Clearance per game: 2.4
BACARY SAGNA (Arsenal)
Appearances: 35
Goals Scored: 1
Assists: 3
Interceptions: 51
Tackles attempted: 58
Fouls Conceded per game: 0.7
Clearance per game: 5
The stats over here show that Aurier has stats that are easily comparable to those of the mentioned premier league stars. What we must understand from the statistics is that Aurier who plays in a comparatively weaker league, can still perform up to the commendable standards set by consistent Premier League Right Backs as he has the immense potential and quality to do so.
Also a key stat, which needed separate analysis was the number of players dribbling past the defender per game. Aurier has a decent stat of 0.6 players dribbling him per game. Ivanovic and Sagna have 0.4 with Coleman having 0.5. Zabaleta has the worst amongst the lot with 1.1. This shows that Aurier, does defend pretty well in the French League in a comparatively average team.
If the young Ivorian makes his way into the Premier League, especially Arsenal, he would be expected to mature into one of the world's best right backs. He fits perfectly in Wenger's scheme of things. He isn't an unnecessary tackler, reads the game pretty well because of his intelligence as well as his energy, which has led him to accumulate 75 interceptions. His attacking prowess has been brilliant with him contributing directly to 12 goals, as he has scored 6 of them and assisted 6. His attacking flamboyant remains unmatched by the Premier League stars with Seamus Coleman coming close with 6 goals and 2 assists and Pablo Zabaleta having a tally of 6 assists and a goal.
Look at the comparison here, courtesy of squawka
At 21, he has already attracted a lot of interest from Europe and with the World Cup right around the corner we might just see the rise of another young talent who is there to stay. For £7million this deal is a no brainer for Arsene Wenger considering the importance to replace a right player if Sagna leaves. 
Doubts are usually about the toughness of French Ligue 1, but when a league is easy for a player, he generally out performs most players and stands out, just like Aurier did. Considering his versatility to fill in at left back when required, adds up to his CV. Regularly making the Team of The Weak in the French Ligue joining stars like Zlatan Ibrahimovic and James Rodriguez, Serge Aurier has proved that he's beyond the French Ligue and would take it to English Football like a fish to water.
Stats from Whoscored.com