European Power Rankings – 13th to 15th April
Terms and Criteria
The SoccerSouls power Rankings is a weekly compilation of the 20 best teams in Europe, ranked on the basis of form and performances over the week.
Teams from all of the major European leagues will be included. The rankings will be updated every week. The first set of rankings are based exclusively on the results from the previous game week.
Historical achievements and the prestige of the players in the club will play no part in the criterion for the selection of teams. The positional changes that are made will be purely based on current form, value of the results, progress in competitions and any other footballing achievements.
These rankings are exclusively set as per the opinion of the writer and do not hold any official value. Do feel free to comment regarding any disputes about your team's position or if you think a team doesn't deserve the place that they've been allotted.
Based on the fixtures, these rankings will be updated every weekend, so be sure to check back.
Quick Look
UEFA Champions League
Europe's premier club competition is edging closer towards its finale, as we enter the final stages of the European football season. Barcelona, Tottenham, and Liverpool are the teams that took advantage at home, while Ajax and Juventus battled it out in a tight 1-1 draw.
UEFA Europa League
The competition in this tournament has been quite feisty and the next round is guaranteed to boast some mouthwatering fixtures. Arsenal, Chelsea, Valencia and Benfica are the sides with a first-leg advantage but there's all to play for in the next round of fixtures.
Premier League
The Premier League's biggest game of the weekend saw Liverpool make another statement for the title, by beating Chelsea at Anfield. The week was also witness to comfortable wins for Manchester City, Arsenal, Tottenham and Manchester United.
La Liga
Real Madrid played on Monday night and were comfortable winners against Leganes. Barcelona were humbled to a 0-0 draw away at Huesca, while Atletico Madrid beat Celta Vigo 2-0. Sevilla outclassed Real Betis in a tight 3-2 on the weekend as well.
Serie A
In Italy, Juventus' title celebrations were delayed by another week because of their rather strange 2-1 loss to SPAL. Inter and Napoli were comfortable winners, while both Roma and Milan secured narrow 1-0 victories in the weekend.
Bundesliga
Bayern Munich absolutely smashed Fortuna Düsseldorf away from home, as Niko Kovac's men cruised to a 4-1 win. Borussia Dortmund also secured t three points by passing a stern test set by FSV Mainz. In the biggest surprise of the week, Eintracht Frankfurt were beaten by relegation-threatened Augsburg.
Ligue 1
In what was probably the most unexpected result of the weekend, a heavily weakened 10-man Paris Saint-Germain side were brought down to their knees by 2nd placed LOSC Lille, who gave the Parisians a real rollicking. Saint-Etienne and Marseille were comfortable winners, while Lyon faced another shock defeat.
Other European Leagues
In the Dutch League, PSV had to struggle for their 2-1 victory, while Ajax pulverized Excelsior with a 6-2 win. Both Benfica and Porto were comfortable winners, over the weekend, and both remain on 72 points at the top of the Liga NOS table. Celtic beat Aberdeen in the Scottish Cup to set up a final against Hearts.

Here are the club rankings after the April 13th-15th set of fixtures:
20. Lyon
Lyon have had a horrendous week and despite their best efforts in front of goal, they succumbed to an embarrassing 2-1 defeat at Nantes. With their season seemingly slipping away, drastic changes are in order at Lyon.
With nothing more than a Champions League place to fight for, it's easy for complacency to take over in a situation like this and it's crucial that the Lyon chiefs stay ahead of this and push their team in the right direction in the coming weeks, starting with a visit from Angers on the weekend.
19. Eintracht Frankfurt
The German giants fell to a humbling defeat to Benfica in the Europa League in midweek, before losing yet again in the league, on the weekend. Their defeat came at the hands of bottom-half club Augsburg, who have been quite mediocre this season.
The upcoming week could really make or break their season as the 2nd leg of the Europa League quarterfinal approaches. With massive repercussions upon defeat, the side who've picked up red cards in their last two fixtures must be looking to bounce back from a forgettable week.
18. Paris Saint Germain
The reigning French champions had an alarmingly turbulent night against Lille as Nicolas Pepe and co. absolutely ripped the club from the capital to shreds. The Parisians seemed completely devoid of confidence and will be looking to bounce back in the coming weeks.
With no involvement in Europe at this stage in the season, there's not really much for them to fight for, other than their confirmed participation in the final of this season's edition of the French Cup. They face a visit to Nantes in midweek.
17. Chelsea
Maurizio Sarri's men had a week to forget, despite securing a 1-0 away victory in their Europa League first-leg tie against Slavia Prague. The Blues were far from their best, as it took a late Ruben Loftus-Cheek header to ensure that the Blues went back to London with the advantage.
Their defeat to Liverpool at Anfield has cost them dearly in terms of their league position as well. They will have to be at their absolute best if they plan on securing a Champions League berth through the Premier League route. With a game against Manchester United around the corner, tough times are ahead for the Blues.
16. Juventus
The Old Lady weren't nearly as clinical as they should've been against Ajax and it could cost them dearly. Despite having an away goal to carry back to Turin, only a madman would bet against Ajax finding the net. Juventus were then humbled by SPAL, who comfortably beat the Italian champions by a 2-1 scoreline.
With a tough visit from a youthful and dynamic Ajax just around the corner, the Champions League must take number one priority, as the league has effectively been won already.
15. Real Madrid
Another week, another bunch of dropped points for Zinedine Zidane's Real Madrid side, who can't seem to turn a corner. Despite the Frenchman's return to the helm at Los Blancos, it looks like a lot of work needs to be done in the summer.
Their La Liga game on Monday night saw them face Leganes and despite having a much stronger side on the pitch than their opposition, Karim Benzema and co. were only able to salvage a hard-fought 1-1 draw.
14. Porto
The Portuguese outfit have stayed hot on the heels of Benfica, with both clubs sharing the same number of points but separated only by goal difference at the top of the Portuguese league table. With defeat against Liverpool in the Champions League, it is only a matter of time before they march out of the competiton.
While they will still have hope of overcoming the Reds, the powers of Mohammed Salah could prove too much for the Portuguese side. With a very active title-race still in progress, it's crucial that Porto don't accumulate any unwanted defeats.
13. Manchester United
Since being confirmed as the full-time manager of Manchester United, it has slowly begun to look like they were papering over cracks. They certainly haven't had a comfortable week, as a defeat at the hands of Barcelona at Old Trafford was followed up by a dodgy win against West Ham.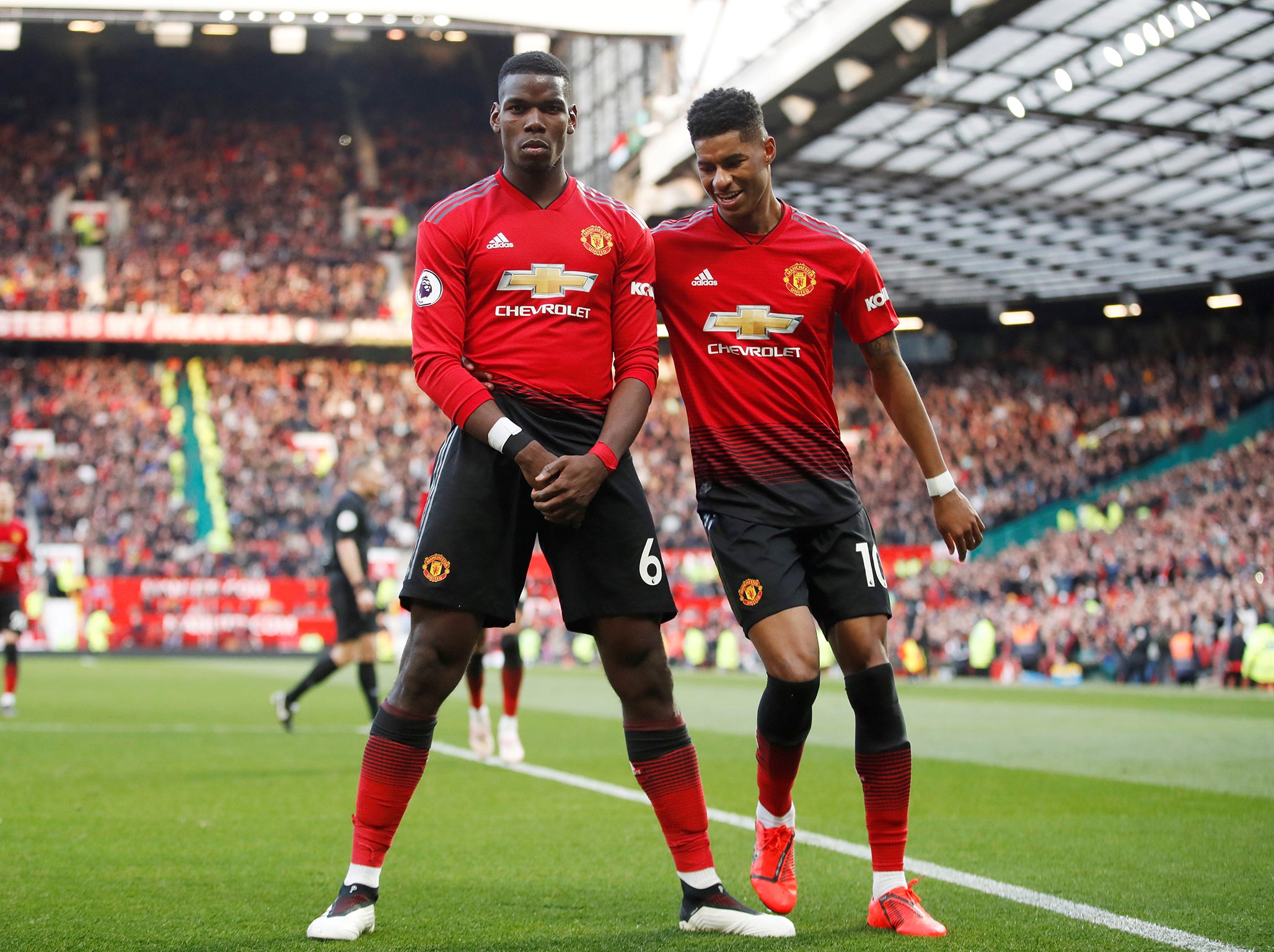 Two generous decisions from the referee allowed United to secure the points, as Paul Pogba converted both. The real test is approaching in midweek, when they travel to Catalonia and their fixtures don't get much easier either.
12. Napoli
The Italians have been comfortable with their position in the Serie A table for a while now and with 2nd place effectively confirmed, all attention must now turn to their European involvement.
Having lost their opening leg tie to Arsenal 2-0 , Carlo Ancelotti's men will be raring to have another go at the Gunners. With a Europa League semifinal spot in the offing, expect the side from Naples to really push during their midweek game.
11. Manchester City
The defending English Champions haven't had the best of weeks, as their winning run was halted by Tottenham in the Champions League. Spurs beat City 1-0 in the first-leg of their quarterfinal tie. Pep Guardiola's side went on beat Crystal Palace 2-0 on the weekend though.
They will have it all to fight for in the coming weeks as back-to-back games against Tottenham will be rounded up by a Manchester Derby, all within a fortnight. It is essential for City to win all of their remaining fixtures in order to ensure that the Premier League crown stays at the Etihad for another year.
10. Lille
The 2nd placed French team did the impossible and overcame a test posed by Ligue 1 champions-elect PSG. Although, the win in itself was a massive statement, the manner of the win is sure to fill the Lille fans with pride and confidence.
With a Ligue 1 game against Toulouse just around the corner, it is essential for the French club to back up this crucial win with a positive performance on the weekend, as they look to make a statement in the league during the final weeks of the season.
9. Benfica
The league leaders have been lucky enough to be granted yet another week at the top of the Portuguese league, with Porto still hot on their tail. They recorded an impressive 4-2 victory against Eintracht Frankfurt in the Europa League.
Joao Felix announced himself to the footballing world with a spectacular hat-trick. With the 2nd leg of their tie against Frankfurt around the horizon, Benfica will have to be careful and clinical in order to ensure that they achieve maximum success in the league and in Europe.
8. Ajax
Ajax played out a tight 1-1 draw against Cristiano Ronaldo's Juventus side in the Champions League and despite the Portuguese striker's presence, Ajax certainly had no shortage of chances to score another goal in the tie.
Having dispatched their Eredivisie opponents by a 6-2 scoreline on the weekend, they must now travel to Turin and try to turn the tie in their favor. Known for their attacking play, expect the Dutch side to score at least a goal in Italy and to give the Turin-based side a real run for their money.
7. Atletico Madrid
With no more European involvement for Diego Simeone's men, it has been expected of a side like Atletico Madrid to try and secure all the available league points. This plan was certainly put to action on the weekend, as they cruised to a 2-0 victory.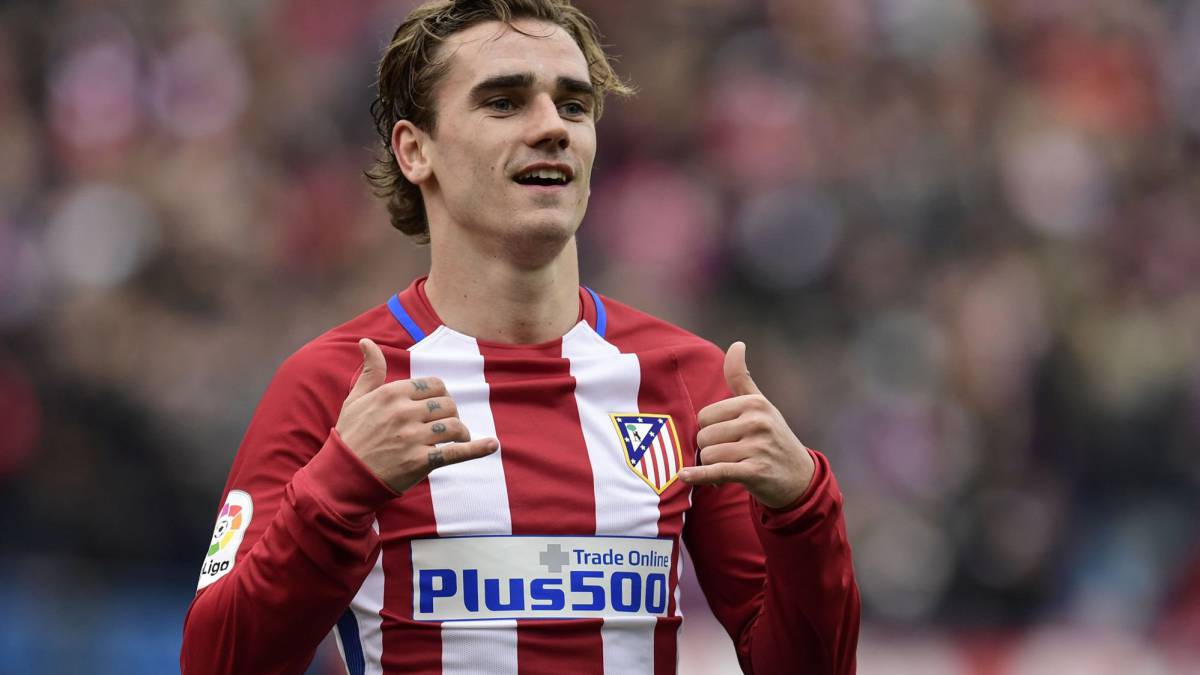 With city rivals Real Madrid also vying for the same spot, Simeone's men will have to toughen up in the remaining games, as the league position is still very much in their hands and winning all their remaining games will put 2nd place beyond Real Madrid's reach.
6. Borussia Dortmund
The German club have no European commitments anymore, leaving this calendar wide open to try and pierce Bayern Munich's cloak of vulnerability at the top of the Bundesliga table.
With just a single point separating the two sides at the top of the table, expect a fight to the finish in Germany. With Dortmund boasting a flurry of high-quality young players, they certainly have no shortage of resources.
5. Arsenal
Unai Emery has managed to transform Arsenal into a side to be feared one again, as was clear to see when they faced Napoli in the Europa League. The Gunners dispatched Carlo Ancelotti's men with a comfortable 2-0 score-line.
They returned to Premier League action on Monday night, as they huffed and puffed their way to a rather fortunate 1-0 win over Javi Gracia's Watford. With the European competition just around the corner, the coming week could well and truly define Emery's first season in charge.
4. Tottenham
Mauricio Pochettino's men have had a week to remember but it could all turn quite sour very quickly. They fought hard and really gave it their all in what was a telling 1-0 first leg win against Manchester City in the Champions League.
Having beaten Huddersfield on the weekend as well, Spurs have to be careful when they travel to Etihad as to not fall into City's trap. One goal isn't even a massive challenge for a team like City, which is why Spurs will have to be at their absolute bes.
3. Bayern Munich
Despite not being involved in the Champions League, thanks to a telling display by Liverpool in the last round, Bayern Munich's performance levels certainly haven't dropped since.
With the title race against Borussia Dortmund heating up, it could all come down to the next few weeks of action. It is essential for both sides to maintain their pace as a single slip-up could prove to be the fatal blow.
2. Barcelona
Barcelona overcame the threat posed by Ole Gunnar Solskjaer's charismatic Manchester United side on the weekend but certainly didn't look at their usual destructive best. The return-leg at the Camp Nou is a must win game for the Catalan club.
They were only able to secure a draw against Huesca in La Liga on the weekend but with 1st place effectively secured and progress to the Champions League semifinal just a draw away, it's hard to see how Barcelona's season can go wrong from here.
1. Liverpool
The Reds have had an absolutely amazing week. They were comfortable winners against Porto in midweek, in what was indeed a stern test of their character.
The 2nd leg of this fixture might just be just a formality, especially considering the way they were able to dominate and dispatch Chelsea in their Premier League tie on the weekend – the tie which could've effectively ended Liverpool's push for the title.