Perhaps one of the biggest shocks of the January transfer window was the deadline day dogfight between Tottenham and Everton to sign French international midfielder Moussa Sissoko.
The summer was full of rumours after an impressive Euro 2016 campaign and Moussa Sissoko somehow turned his career around after being blamed as a big reason for Newcastle's relegation after numerous sub-par performances.
But eventually Tottenham won the race to sign the Frenchman, who is rated at €23.6 Million, and he has so far failed to live up to his hefty price tag.
We look at 3 reasons why Tottenham are better off cutting their losses as soon as possible.
1. Learn From Newcastle
It is not often that fans celebrate the sale of a player that joins a bigger club for £30million. Normally this represents the loss of an important player, one that is a fan's favourite and has outgrown his old club.
But curiously, at Newcastle, this was far from the case. Moussa Sissoko had become something of a hate figure in the North-East, chastised as a player that didn't put in the required effort, and didn't show the quality that he often showed flashes of.
So it was even more of a slap in the face to the Newcastle faithful, that having been relegated with Newcastle United after a dreadful season, he played at Euro 2016 with France and looked a totally different player.
Newcastle thanked their lucky stars that they received that money for Sissoko, and Tottenham need to take a leaf out of Magpies' book, and get rid of him ASAP otherwise they won't see much of that £30million ever again.
2. Shocking performance at Wembley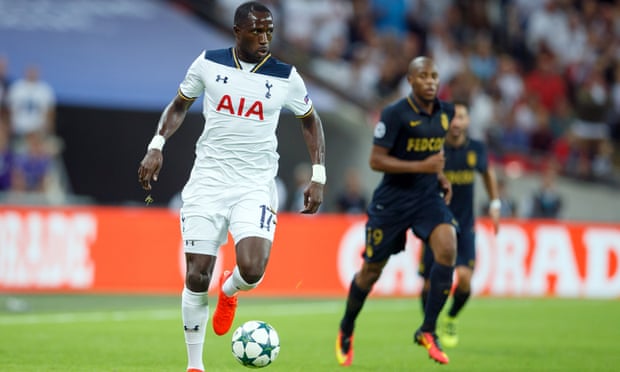 As a sign of things to come if Tottenham perseveres with Sissoko, he showcased what was has been described as of the most horrific performances in a Tottenham Hotspur shirt when he started for the North Londoners at Wembley against Bayer Leverkusen.
The Frenchman barely even looked like a footballer as he ran up and down the right wing, unable to find his teammates with simple passes, and many times he didn't even manage to control the ball in the first instance. He lost the ball 31 times during the evening, which is an average of once every 3 minutes. A team cannot expect to win if they give away the ball with that regularity, let alone one player.
3. He isn't what they need
One of the most common themes both in the summer, and now after Tottenham fans have seen him play, is that Sissoko just isn't the type of player that they need. Tottenham have really lacked an incisive attacking player that can offer support to the striker whilst scoring and assisting goals.
Sissoko has shown not just this season, but throughout his career that he doesn't know how to find the net. And given his recent form; it doesn't look like he is going to improve on the form that has seen him score just 11 goals since he landed in English football in 2013.