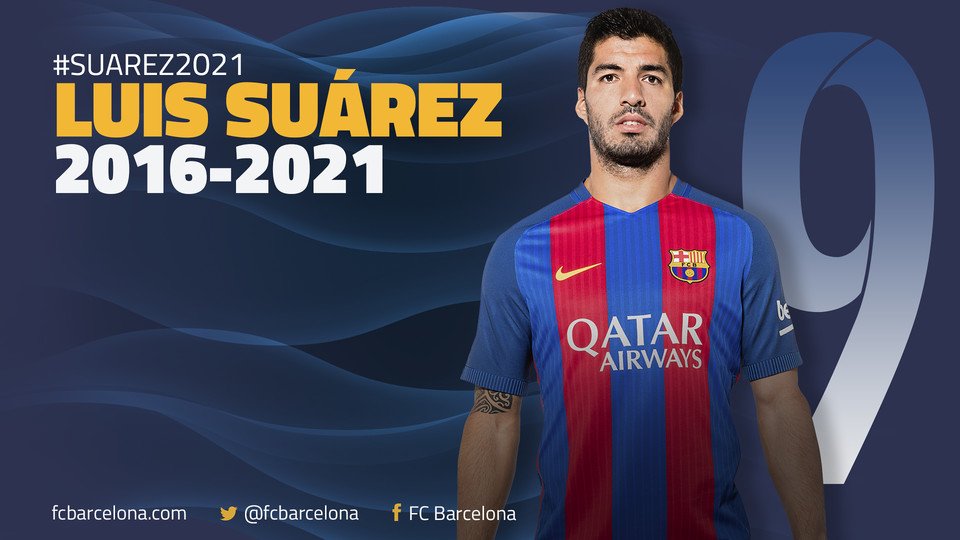 Sometimes the best move a club can do isn't signing new players or letting some players go, but keeping those who they already have, as their rivals or even big clubs in lesser competitive tournaments (but with a lot of money) are always on the hunt for their current stars so locking them down is the best thing to do for them.
So, Barcelona recently completed a great (And very lucrative) deal with one of their biggest stars right now, the Uruguayan talented striker Luis Suarez; unarguably the best "pure" striker in the world.
Suarez was in the 3rd year of his original contract with the Blaugrana, and he decided to extend his stay at Nou Camp until the end of the 2021 season, probably the best move that Barcelona could do at the moment.
The 29-year-old Uruguayan has been one of the most prolific scorers since his Liverpool stint and pairing him with Neymar and Lionel Messi has created one of the most terrifying offensive trio the world of football has ever seen, so keeping that core untouched is a great news for the Catalans and their fans, who are going to enjoy that historic team continue to thrash opposing defences.
During the past season, Suarez managed to record some Cristiano Ronaldish kind of scoring numbers, as the forward sent the ball to the bottom of the nets on 59 opportunities in 53 matches, as well as recording 25 assists with a 1.11 goals per game average and a total contribution of 82 goals for his team, something completely outstanding and impressive even for him.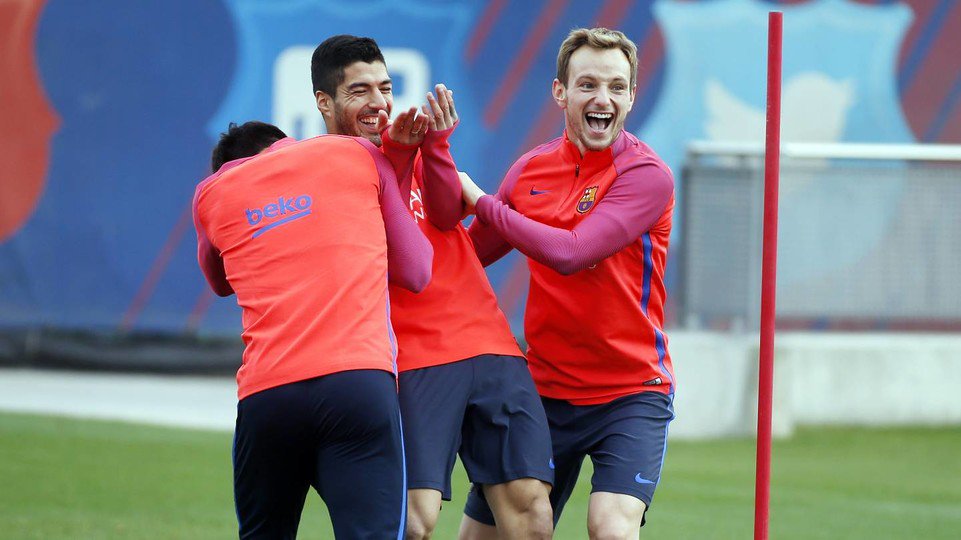 Over the course of this season, Suarez isn't showing signs of slowing down his scoring pace, as the Uruguayan has already scored 13 goals to go along with 7 assists in 20 appearances over the year, owning a 0.83 goals per game average in his Barcelona career, one of the best the Blaugrana have ever seen in their successful history.
So, given the big speculation that's surrounded Lionel Messi and his future, tying Luis Suarez up would be something that could really help Barcelona's chances of convincing the Argentinian star to stay at home, although his departure was very unlikely anyways.
Suarez has adapted perfectly to Barcelona and has shown to be a team player over the course of his career, so keeping him at home had to be one of the main concerns and priorities of a Barcelona team that's currently struggling to replicate their success of the past few seasons under Luis Enrique's command.
The polemic, yet extremely talented and prolific scorer is one of the most impressive players in the world since his surge after the South Africa world cup, and he's set to be one of the most iconic players for both Uruguay and Barcelona whenever he decides to hang the cleats and retire.