Goals are obviously the cornerstone of any successful campaign, and as such, when a high-quality striker looks like they may be available, teams do battle to sign them.
And the latest forward that has been creating this attention is Juventus and Croatia forward Mario Mandzukic.
This is the second season playing for Juventus for the big Croatian having had successful spells at Bayern Munich and Atletico Madrid, but there are signs that his best days are behind him and he hasn't managed to hit the same heights for Juventus. To show this, he has just 2 goals in 13 appearances this season, which is prompted rumours that Juventus are willing to sell.
And one of the Premier League teams that have been linked with him are Tottenham. The North London side have had a poor start to the season in goalscoring terms, with backup striker Vincent Janssen failing to step into the shoes of the injured Harry Kane adequately.
However, if the rumours are indeed true, it is a move that Tottenham must consider carefully. On paper, you would say he is a good buy. Still only 30, Champions League calibre, and a big name.
But is he still the same player that he was at Bayern?
You would have to say that the evidence is starting to say no. It is looking like the Croatian is on a dramatic downward spiral, one which has been seen as far as many strikers are concerned as they reach 30 in recent times.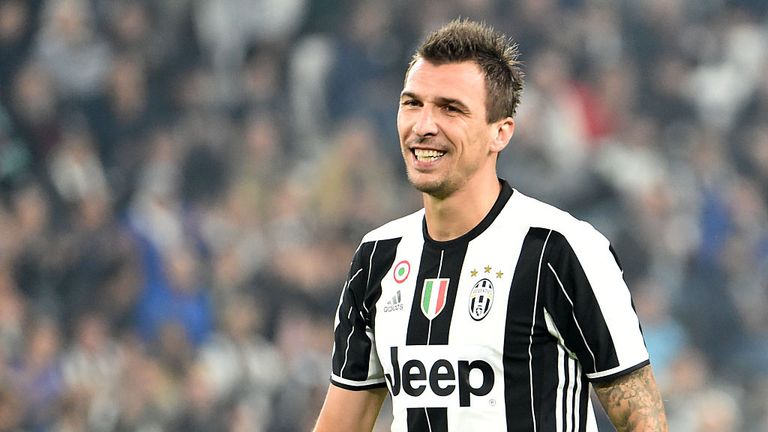 We are living in a time when space is limited on a football pitch and physically, especially as a striker, your physical ability needs to be spot on if you're to score goals. You need to be able to jump that bit higher, your reactions are to be stronger. Any decrease in that ability and you start to struggle to score goals.
This has been a problem for many forwards in recent years. You only have to look at a similarly framed forward who followed a similar career path – Fernando Llorente.
At around the age of 30, his goals started to dry up, first at Juventus, and then dramatically when he moved to Sevilla. The big Spanish forward, still only 31, is now leading the line for Swansea and has just 1 goal in 10 appearances. There definitely appears to be a shorter shelf life for forwards in this day and age.
The Tottenham team is one built on hard work, on players being pushed to their physical limits which would not suit Mandukic. Plus, Vincent Janssen may not be reaching the heights required of him yet, but he is still very inexperienced and has shown enough to be given time.
Not to mention, Harry Kane will not be dislodged from the lone striker role by anyone Tottenham can realistically sign, so Mandukic would probably find first team appearances hard to come by.
West Ham, are desperate to sign a forward as well, given numerous injuries in that position and have also been linked. The natural thing would be to get carried away and buy the Croatian in name only. But they must look at Llorente, and Swansea, and wonder whether it's such a good idea after all.