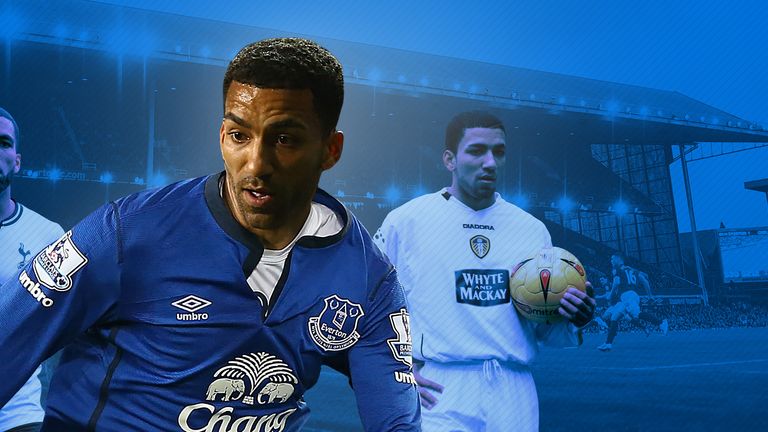 It feels like Aaron Lennon has been around forever. And he practically has. The Yorkshire-born winger, first made his appearance for Leeds United as a 16-year-old and managed 38 appearances in total, firstly in the Premer League and then in the Championship before Tottenham snapped him up for just £1million in the face of Leeds United's financial difficulties.
That would be the start of a 10-year spell at the North London club, which included him playing some incredible football at times. His direct pacey dribbling being too much for many Premier League left-backs who would look at the teamsheet and sigh when they saw Lennon's name on it.
However, when Tottenham brought Andre Villas-Boas, it was thought that Lennon wasn't capable of playing the inverted winger role that he liked to operate and he joined Everton, first on loan and then permanently.
Last season, under Roberto Martinez, could have been considered a success personally for Lennon. He has never been known for his goalscoring ability, but he reached his season-best tally of goals with 6 and provided many more assists from the right wing.
However, with Martinez sacked and Koeman coming in, it was soon clear that the new Everton manager was looking to strengthen these wide positions. As well as Lennon, they already had Mirallas and Deulofeu and signed Bolasie for a huge fee. They were unsuccessful in their move for Moussa Sissoko and are currently trying to sign Memphis Depay.
So the writing is clearly on the wall for Lennon. Should Lennon return to Leeds?
With Leeds sitting in the playoff spots, this would represent a fantastic signing for the Yorkshire club. Lennon, still only 29, with regular playing time could be one of the best players in the Championship and really drive their promotion bid.
One of the biggest problems Leeds have faced this season is scoring goals. If they are to gain promotion to the Premier League, this is one area where they must improve.
Lennon hasn't been known as a prolific goalscorer in the Premier League, but with 5 goals in 25 Premier League appearances last season, you have to think that he could better that by dropping down a level. Not only that but his wing play would create many more opportunities for the Leeds side.
Garry Monk is building a young Leeds team that likes to play a quality football, so the quality of the football played would be enhanced by Lennon.
Also, as they're such a young side, the other thing that is really lacking is experience. Apart from two of their players, most of the squad players are under the age of 25. Lennon would add vital experience to the squad having played at International, Champions League and Premier League level.
Perhaps the most enticing thing, though, is what this symbolises for Leeds fans. 13 years ago, they sold Lennon at a cut price and were robbed of seeing their home-grown player develop due to the difficulties the club faces.
However, if they were to sign him, with him still having many good years left, it would represent to the fans that they were on their way back, and have turned a corner as a club.