Arsenal opinion: Should the Gunners sell Alex Iwobi?
According to a report from Football.London, Arsenal are keen on signing Belgian winger Yannick Carrasco in the summer. The former Monaco man now plays his trade for Chinese side Dalian Yifang but a return to Europe will certainly suit his best interests this summer.
Arsenal are in desperate need for a new winger after struggling massively with their width last summer. However, Arsenal's highly limited transfer budget will play a massive role in the outcome of Carrasco's transfer this summer.
The report says Arsenal could have to sell a number of players in order to fund a move for the Belgian and one surprising name on the list is Alex Iwobi.
The Nigerian's homegrown status combined with his age would get the Gunners a decent amount of money if he was sold but that would be a huge mistake.
Iwobi had his best season in an Arsenal shirt last season, where he scored 6 goals and provided 9 assists in all competitions. A 15-goal return in his first season under a new manager is an incredible return, especially for someone who is still only 23.
Unai Emery has put in a lot of faith in Iwobi and the Nigerian missed just three games in the Premier League last season. Iwobi's driving runs on the left along with Sead Kolasinac has been a major outlet in Emery's system and selling him makes no sense.
Iwobi has the ability to carry the ball from one end of the field to another in a blink of an eye but there are flaws in his game that need to be rectified sooner than later.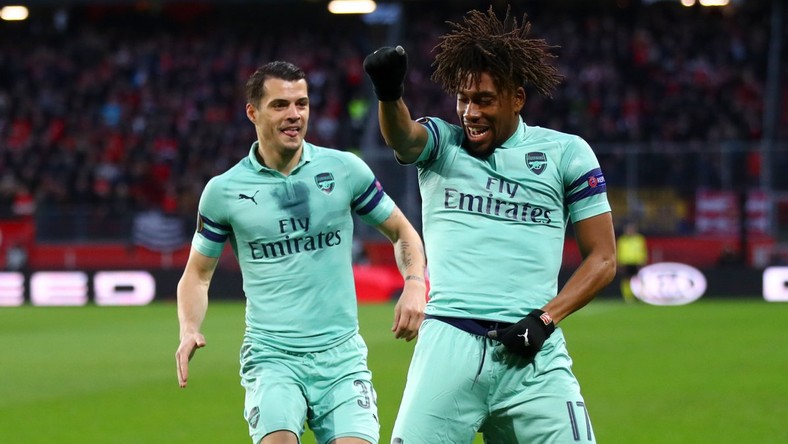 The £30,000-a-week star's decision-making skills in the final third have been a huge let down in an otherwise very impressive season but with age clearly on his side, Iwobi has the time to get to the top-level.
Despite a few frustrating moments throughout the season, Iwobi's improvement has been consistent. He has become a lot bolder in his driving runs and attempts to take on the opposition defender which is definitely a positive sign for the Gunners.
The Nigerian will surely continue his development, especially if Emery's faith in him remains next season. Arsenal should at no cost sell the Nigerian before he is given at least another season to showcase his skills.
To Read More Arsenal News, Click Here: Latest Arsenal News
Conclusion
One of Arsene Wenger's final words as Arsenal boss was for the fans to uphold the values of the club. Turning on and wanting a young player who is Arsenal through and through sold will be the exact opposite of the values that the club is built on.
Arsenal should stand strong by not succumbing to the pressure of a minority of the fan base who want the young winger sold in the summer.