Juventus has been searching for a new midfielder since the departure of Vidal. The search is still going on and it appears that Tuttosport are trying their best to give various options to the Turin club.
Now that the transfer window is open, Tuttosport has been doing the due diligence of implicating every possible midfielders' name with Juventus. Most common names are Oscar and Matic from Chelsea. However a new name has made the list recently and that is Ander Herrera.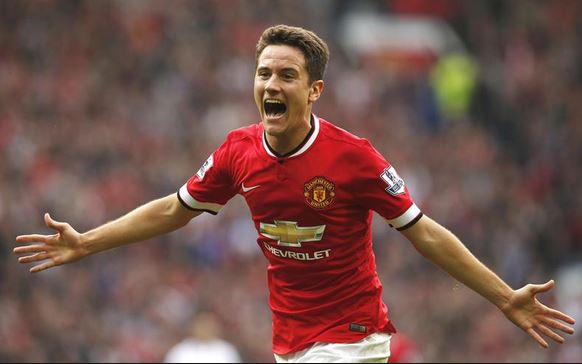 The publication has admitted that while it will be difficult move to complete, Pavel Nedved and Fabio Paratici were attentively watching United's game against Swansea. It was also reported that Herrera is an ideal replacement for Vidal and is expected to fit in smoothly.
There are challenges though. Firstly, United are not willing to sell the midfielder given his age and talent. Secondly, United team is suffering from injury crisis quite regularly and thinning the squad is not very likely move from the club. Thirdly the amount discussed, i.e. €30-35m is quite low considering United had chased the player for three seasons and paid higher than that amount.
So it is unlikely that a move will take place but Tuttosport definitely keeps entertaining us.