(Danny Ings has really had a tough time in Merseyside and both Liverpool and the player want a move elsewhere)
Poor Danny Ings, flashback to the 2014-15 season and the English forward was hot property after netting 11 goals and 5 assists in a Burnley side that is a far cry from the dizzying heights Sean Dyche has propelled the club to this season, Burnley finished 19th that season and Dyche's men dropped to the Championship. Ings had a number of teams chasing him including Tottenham Hotspur but chose to join Brendan Rodger's Liverpool for a total of £8million.
But following his big move he suffered two serious injuries putting him out of action for a considerable length of time, he missed most of the 2015-16 season, the entirety of the 2016-17 season, and has only just returned to action following two serious injuries on the 11th of September.
Ings really is a fantastic player though, and on his prime has electric pace and considerable strength despite only being 5ft 10, and he has all the trickery and link-up play to really thrive in the Liverpool attack. But first he has to prove himself elsewhere and then return to Liverpool, or needs to cement himself elsewhere and show potential suitors of his talent.
And make no mistake the Under-21 England star and current one England cap holder has suitors across the Premier League with Stoke City, West Bromwich Albion, West Ham, Newcastle all very keen on the former Burnley star. It is without doubt his stock has undoubtedly decreased from his time out in the cold but yet Liverpool still see Ings as part of their plans and will only allow him to leave on a loan deal until the end of the season, and he could see his stock rise away from Merseyside as Joe Allen has moved on a permanent basis to Stoke City.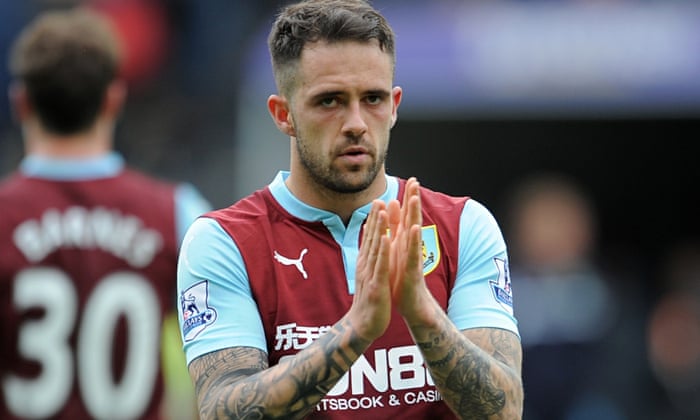 (Ings had the world at his feet following a fantastic goal tally while at Burnley)
The real question is where will Ings decide to go, with so much interest from a number of clubs and a number of different managers with different playing styles Ings has a tough choice ahead. He could go with the counter-attacking styles of Alan Pardew and West Brom, add to the attacking talents at Mark Hughes's Stoke City linking up with Shaqiri and Choupo-Moting, the sheer pace and desire of West Ham and David Moyes or the brilliant passing and directness of Newcastle.
With a number of clubs chasing him Ings needs to ask himself a vital question. Do I want to be on that plane to Russia? Of course, every Englishman wants to represent their country and go to the World Cup but Ings who out been out for so long must decide, maybe he won't think about it and rather go in with the mentality if it happens it happens.
Because with a number of English strikers wanting to join the likes of Harry Kane and Rashford as a member of the attacking threat including Charlie Austin, Jamie Vardy, Wayne Rooney, Jermaine Defoe, Tammy Abraham and Daniel Sturridge all under Gareth Southgate's radar with Sturridge also attracting interest from a number of Premier league Clubs Ings faces stiff competition.
By Lewis Holman