Despite the good moment of Chelsea, Antonio Conte wants to reinforce his team in order to face the rest of the season in the best possible shape. He has told the media that he wants to improve some positions on his lineup, no matter who is playing there. No one is safe in Chelsea right now, as Conte can cut anybody anytime and replace them with a new player.
We have listened to the rumours about his desire to acquire talented players during this upcoming winter transfer window, and he has been looking across Europe to find the perfect fits for his Chelsea.
Conte is not like most Italian bosses, as he has some details that make him appear as a combination of Italian and English and that style of football has changed the atmosphere at Stamford Bridge.
Chelsea is finally back, and if a new guy or two can increase the team's streak of good results or improve its performances, there will not be anyone trying to refute Antonio. He came from winning three "Scudettos" with Juventus before managing the Italian national team. He left the "Azurri" after Euro-cup last summer, and since his arrival in Chelsea, Conte has transformed the Bridge completely; in fact, he is coaching a team who score and play with extremely ease.
As we said, Conte has made a great name for himself in the football world, and being an Italian manager, knowing very well Italian players, it is not a surprise that he wants to purchase some of the best players in Serie A. There is no one better than him to say who could be a right player in Chelsea lineup and who couldn't. Therefore, we're going to see 3 Serie A players who can jump to the Bridge this January.
Alessio Romagnoli –
This AC Milan centre-back is one of Conte's favourites and he's more than keen to make him move to Stamford Bridge at the start of next year. Chelsea made an offer the last summer transfer window, but Milan took it down. Now Conte will try to purchase the 21-year old player in January to boost his defence.
Federico Bernardeschi –
Bernardeschi is one of the most prominent players in Italian football right now. He is a very talented winger, fast and smart, features that made him very attractive to Antonio Conte. Even when he is a big figure in Fiorentina staff, he is reportedly interested in making a move either to Chelsea or Inter, according to reports.
Amadou Diawara –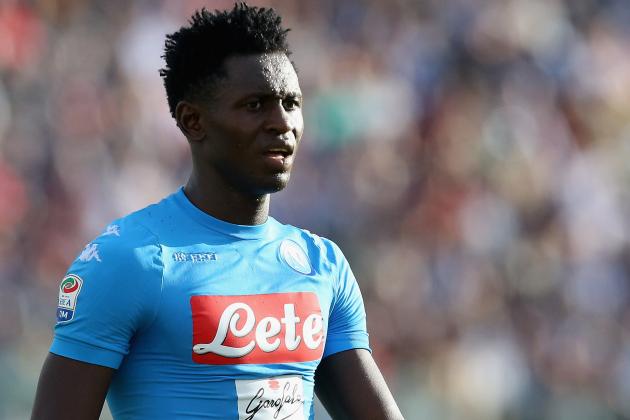 The former Bologna player has been on a rollercoaster since he started his career; it has been pretty fast but Amadou know how to manage his career and being a footballer constantly linked to big teams around Europe. He signed with Napoli last summer, but if he keeps his level, he will arrive in one of the giants of Europe sooner than later.
Although we listed three potentials purchase for Chelsea, they have more candidates in Italy. Conte knows how to look to find great player as he is chasing Geoffrey Kondogbia, who hasn't been a regular player in Inter and Antonio Rudiger, Roma's defender who has enchanted the Italian head coach. During his stay in Juventus, Conte knew how to buy great player for his team, and now it's very likely he will do the same in Chelsea.