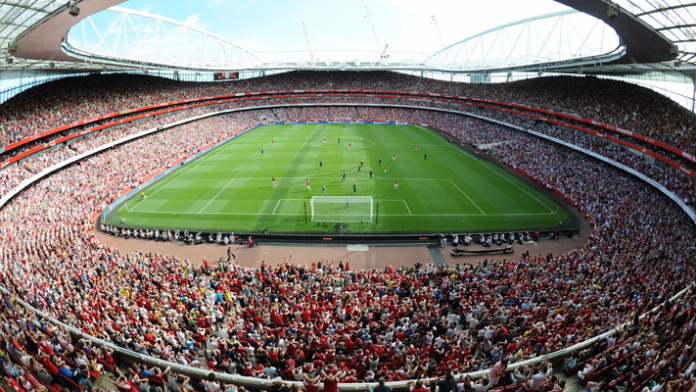 Arsene Wenger's charges kept momentum with their top of the table ambitions with a victory over Stoke City on Saturday evening.
Goals from Walcott, Ozil and Iwobi handed Arsenal their 10th victory of the season after the visitors had put themselves ahead via a spot-kick goal following Xhaka's foul on Allen inside the box.
The win ensured that the Gunners maintained their unbeaten streak across all competitions, and also produced some takeaways, 3 of which are highlighted below.
Arsenal are perfecting the act of comebacks
Another goal down and another come back completed. Arsenal are producing the best of football when it comes to coming from behind to equalise and win games.
It happened against Southampton, Sunderland, Manchester United, and Bournemouth. Arsenal have been down and pegged back, only to get back on their feet and get a result.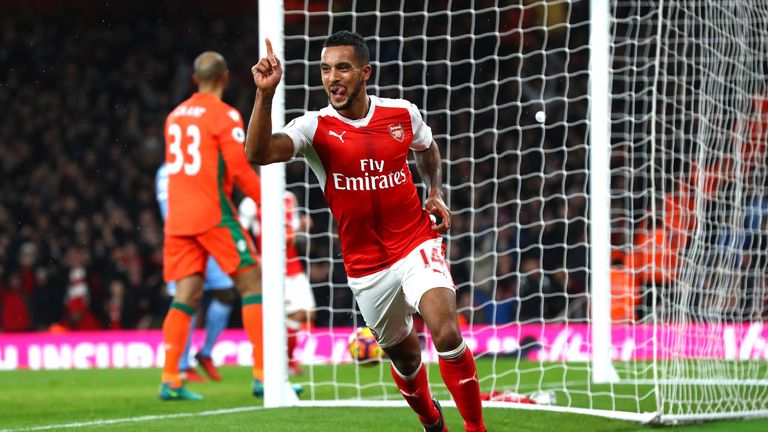 The story could have been different against Stoke if Arsenal didn't manage to get the equaliser before the break, as Hughes' side would have played with all men behind the ball and defended with their last breath if play resumed with them still holding on to the lead.
The Gunners showed the urgency that they have displayed every time they have found themselves trailing the opponents this term, and if this character continues to get strengthened, it would be very difficult for anyone to beat them.
They are already becoming masters at getting right back into games, and it is something that will come very handy in their title ambitions.
Sanchez can always create the goals without always scoring
The Chilean couldn't add to his 11 goals and 4 assists, yet he played huge roles in the equalising and points-wrapping goals.
Sanchez located Bellerin with a pass that beat 3 Stoke City players at the edge of the box before the Spaniard played a fine cross into Walcott's path.
With Arsenal seeking the 3rd goal, the 27-year-old raced into Stoke's box only to be brought down before he got into it having escaped his 2 markers, Iwobi pounced on the lost ball to power in a goal after referee waved play on.
A world-class striker doesn't have to score the goals every other match, but he is almost certainly having a hand in them, and that's exactly what Sanchez is doing.
He won't be registering his name on the score sheet per game, but you can expect him to be involved in creating the chances for others to score.
It is why he is always going to be a better choice than Giroud, and why Arsenal can win games without being overly reliant on him alone for the goals.
Bellerin is more important to Arsenal's attack than defence
Since picking up a knock after last appearing for the team against Tottenham, Bellerin's absence on the right wing has been greatly felt.
Debuchy, Gabriel and Jenkinson all couldn't help with the attack as much as the youngster would have, and upon his introduction into the Stoke City clash, he gave an assist that nobody except him could have given.
Suffice to say his offensive contributions to the team are more valuable than his defensive's. While Bellerin isn't bad at defending and has shown a lot of improvement in that aspect of his game this season, it can't be denied that he is more useful in attack for the team than at the back.
This is one of the major reasons why Arsenal must show off interests from suitors like Barcelona, as they might never be able to find a more complete full-back than the 21-year-old if he slips through their hands.