Manchester United's new and, much-adored wonder kid Anthony Martial's liking for the club made his join the English giants. As reports are suggestive of the fact that the Old Trafford-based club wasn't the highest bidder for the former Lyon man.
Monaco Vice President, Vadim Vasilyev revealed the fact that there was another club that came in with a higher bid than United, during an interview conducted by Spanish newspaper Marca. And it was Martial's desire to play for United that compelled him into joining Louis van Gaal's table-topping side. The deal by that 'another club' was supposed to allow Martial play at Monaco a season more.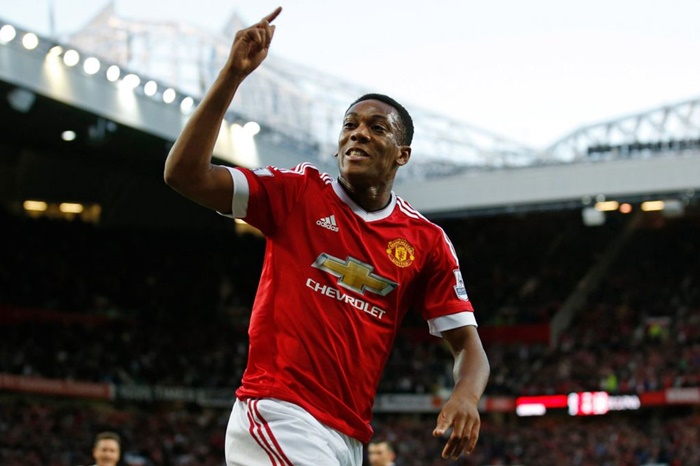 "There was another club that offered even more than United. I will not say how much, but the fixed price, without variables, it was even better. And also they offered us to have him for a further year in Monaco. But the boy wanted to go to Manchester, it was his dream. And we let him go with the bonus of 30 million. Had it not been for so much money, he'd have stayed."
Although, Vasilyev refused to comment on who this 'another club' was, but this news would sound as sweet music to the ears of United fans, who are clearly overjoyed by Martial's recent showings. The 19-year-old has scored 4 times in a total of 6 appearances and has sparkled in every single game he's played.
It was said that Spurs went in with a bid which was half as low as United's bid, but the there can't be many clubs who could outbid the surprising amount of money United offered. Paris Saint-Germain, Chelsea, Manchester City or Real Madrid could be considered prime candidates.