Some of the wounds from one London derby were washed away from the victory over Tottenham in the league cup. Arsenal might have been reeling from the 2-0 loss to Chelsea but that didn't stop the Gunners from recording a 2-1 victory at White Hart Lane, thanks to a couple of goals from Flamini.
Arsenal though will be looking to perform a bit better than the game against the Blue side from London and will face another team playing in Blue who are flying high in the table. Leicester City are the Premier League's only unbeaten side and will be looking forward to the game against Arsenal, whom they held to a 1-1 draw last season.
With Arsenal looking to climb up the table, we predict the starting lineup for the Gunners.
Petr Cech
Cech should make his return to the side after not playing against Tottenham and will be looking forward to keeping a clean sheet.
Nacho Monreal
Monreal should continue to play in the defence; he is one of the more consistent players in this position for the Gunners.
Laurent Koscielny
The best defender that Arsenal have, Koscielny is the leader in the defence and should be playing against Leicester City.
Per Mertesacker
Per might not be the quickest player in the league. but he is one better defenders in the league and should continue in the centre of defence for the Gunners.
Hector Bellerin
The young Spaniard was one of the best players for Arsenal last season and he has started this season in a similar way.
Santi Cazorla
The maestro in midfield, Cazorla controls the tempo of Arsenal and should continue to play in the centre of midfield for the Gunners.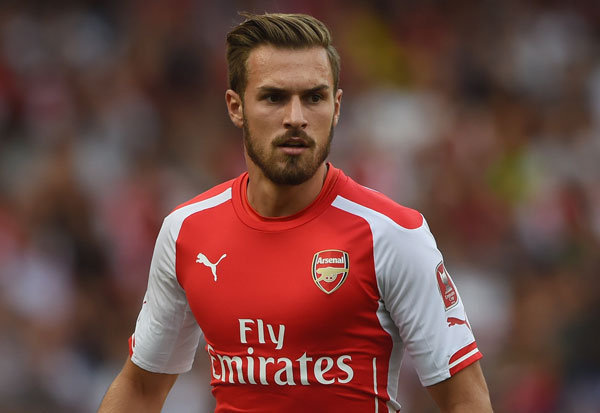 Aaron Ramsey
Ramsey was tried in a more advanced role, but he seems a better fit as a central midfielder and he should continue in this role for Arsenal.
Alexis Sanchez
The Chilean brings a lot of tenacity and energy to the side but he needs to get scoring again, similar to what he was doing for Arsenal last season.
Mesut Ozil
Playing centrally just behind the attacker should suit Mesut Ozil as he looks to get his career off and running, once again, at Arsenal after a stop-start season last time.
Alex Oxlade-Chamberlain
Oxlade-Chamberlain might have played most of the game against Tottenham, but he was extremely impressive and should remain in the team.
Theo Walcott
Olivier Giroud's shooting boots are missing and hence Theo Walcott could continue in front of goal but even he needs to start scoring.