There have been some very interesting results in this week's La Liga, as Real Madrid managed to get another last-minute victory thanks to their legendary Captain, Barcelona kept rolling and Atletico de Madrid couldn't get a victory against Villarreal.
Real Madrid keeps winning despite some questionable choices by Zinedine Zidane and several players not being available, and they seem to be even more comfortable as weeks go by, and almost everything went their way this week, with their biggest icon – Cristiano Ronaldo – bringing home the 2016 Ballon d' Or.
So, let's take a look at this week's best eleven performers and discuss a bit of what they did to earn a spot in La Liga's Team of the Week.
Goalkeeper: Sergio Asenjo
Villarreal's goalkeeper definitely earned a spot on this week's team thanks to all those 5 key saves he made for his team en route to a 3-0 victory over Diego Simeone and his Atletico de Madrid, a team that shot the ball 14 times but wasn't able to score against one of their former goalkeepers.
Defender: Mario Gaspar
Another Villarreal player earned a spot here thanks to his outstanding performance against Atletico, as Gaspar completed most of his passes and was a big contributor in both offence and defence for his team.
Defender: Sergio Ramos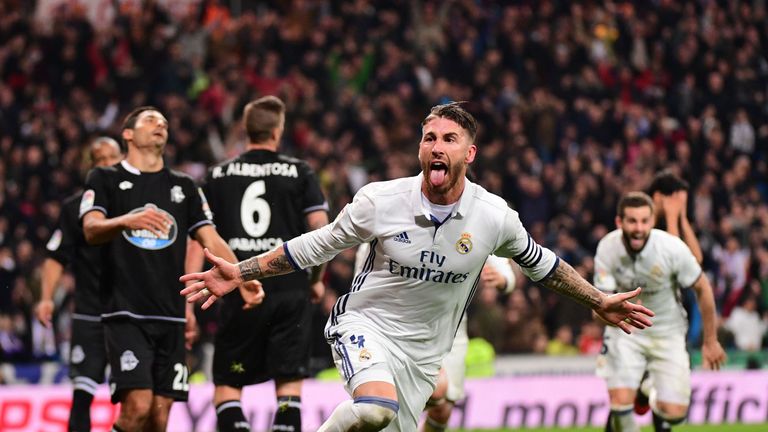 This guy is getting ridiculous with those last minute game winners right now, as he has done it over and over and always seems to be free when he sends the ball to the bottom of the nets. This choice was a complete no – brainer.
Defender: Samuel Umtiti
The Frenchman was a complete wall during Barcelona's 3-0 thrashing of Osasuna, showing once again that he's one of the best prospects in the world right now, especially with his aerial game that brought him to Barcelona in the first place.
Midfielder: Joselu
Joselu had an outstanding game against Real Madrid, scoring a deuce and putting his team ahead for a long time during this matchup before Mariano's equaliser.
Midfielder: Sergio Busquets
The Spaniard completed a beautiful assist and helped his team in almost every single aspect once again after a couple of subpar performances.
Midfielder: Vicente Iborra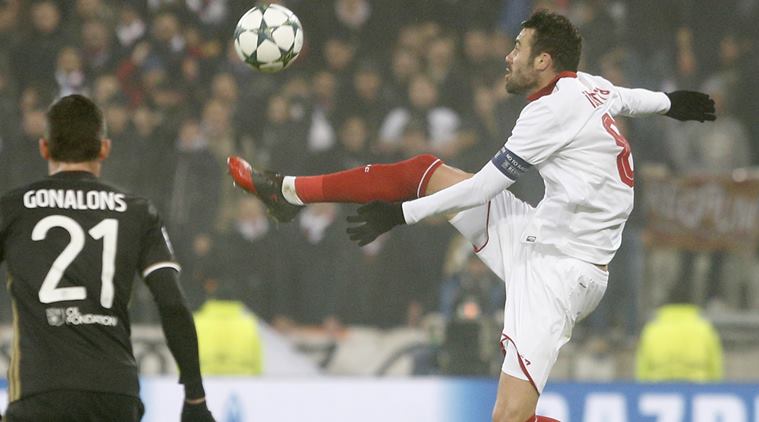 Iborra only played the last 45 minutes of the game but that didn't stop him from scoring a very important hat trick that gave the victory to Sevilla against a very fierce Celta de Vigo team, earning a spot on this week's starting XI.
Midfielder: Toni Kroos
After his early recovery, the German was transcendental in this week's epic comeback, being everywhere on defence without Luka Modric and even making a beautiful assist for Sergio Ramos' last minute header.
Forward: Lionel Messi
We're running out of superlatives for the Argentinian now, and his deuce helped his team get past Osasuna with great ease.
Forward: Manuel Trigueros
The third player of Villarreal on this week's team of the week is Trigueiros, who made the most of the opportunities he got and score an early goal against Atletico de Madrid.
Forward: Willian Jose
The Brazilian scored a deuce and helped his Real Sociedad team move past Atletico de Madrid on the table thanks to a very important 3-2 victory over a struggling Valencia team that made it very difficult for them.