Tottenham Hotspur were dealt a huge blow at the weekend as Anfield outfit Liverpool stole all three points away, pushing Spurs down the table, and squashing their title hopes this season. The manager is evidently frustrated with the squad at his disposal and has been looking to add a few players to his squad and one player who is extensively linked with a move to the club is Manchester United star, Anthony Martial. The French striker is among the world's most exciting youngsters at the moment but is reportedly unsettled and could be up for sale in the summer. Slaven Bilic from West Ham is also interested but Mauricio Pochettino's Tottenham Hotspur are determined to land him at the end of the season. Here are 2 Pros and Cons of signing Martial for the Spurs: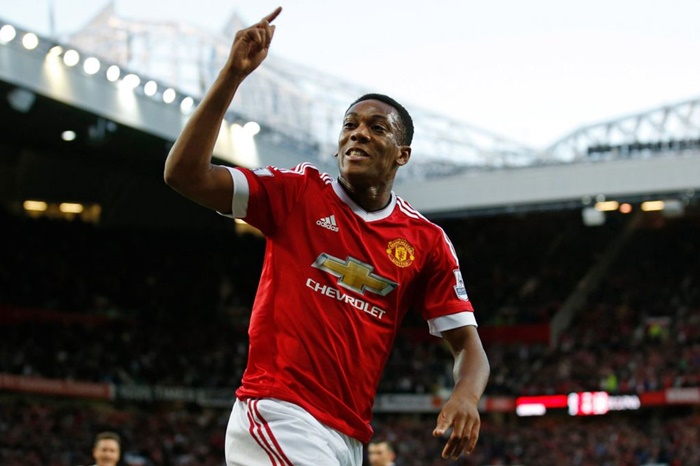 Pros:
His age and experience:
At just 21, Martial is easily one of the best youngsters in world football. He has played at some of the best clubs in France and England, and also has 15 caps for the France National Team, all at the age of 21. He is a superstar in the making and is not getting serious game time at Old Trafford. He will only get better if he gets to play on a regular basis and Pochettino can use him to great effect at the Lane, which would make him an impactful purchase. Surely destined for great heights, Martial could be a splendid buy for Spurs.
His attributes:
Known for his dribbling and finishing abilities, the speed winger ticks most of the boxes on Pochettino's transfer target checklist. Young, energetic and hard working, Martial will fit in well within the system at White Hart Lane and would not take more than just a few games to adjust to the new challenges. His time at United will also help him and can become a superstar in just a year. Pochettino knows that he is a priced asset and will use him accordingly and if given enough time, Martial can turn Spurs into genuine title contenders for the years to come.
Cons:
His price:
Martial is currently contracted with the Red Devils until 2019, making him an expensive player to price away in the summer. The 2 years left on his contract, along with his potential and performances this year, are sure to drive his market price and it is something that Pochettino should have an eye on. Manchester United will not be ready to sell unless Spurs are ready to meet the valuation. Though Daniel Levy is not the one who would budge, he might have to break the bank to sign the 21-year old in the summer. So Spurs will have to weigh their options before they can spend big on the French star.
His position in the squad:
Martial, is an outright striker who is at his best while leading the attacking frontline. But the lack of options has seen him play on the left flank on most occasions this season. He has rarely been used in a striker's role and if he decides to move to London, he may still not be able to get his favoured position on the pitch. Harry Kane is expected to stay at the club for years to come, leaving Martial as the second choice and this will mean that the manager can only play him on the flanks again, which is not his most productive position. Martial needs to play as a striker and if Spurs are not ready to play him there, it makes little sense spending millions on him in the summer.