Hello and welcome to this week's winners and losers column. This piece looks at the players and managers performances during game week 17. Who are the winners and losers this week? Keep on reading to find out.
As usual, this column is in the spirit of good fun and as usual, your comments and opinions are welcomed.
Winners and Losers for Game Week 17
Winners:
Liverpool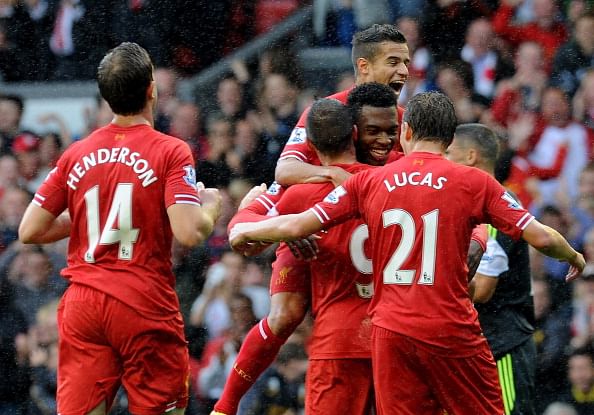 Welcome to the Suarez show people. He is simply the best player in the league right now. Credit should be given to the wonderful cast Brendan Rogers has assembled around his star player. So good have Coutinho, Henderson, Joe Allen and Sterling been that Gerrard and Sturridge's absence from the 1st team has not been felt. Just in case many are tempted to label Liverpool a one-man team, bear in mind that this team already has 10 different scorers this season-the goals are coming from all over and in as much as Suarez is leading with 19goals, this team has a balance to it, even if their strength in depth is suspect.
The Suarez show goes to the Etihad on the 26th and then Stamford Bridge 3 days later. After signing a new contract with Liverpool, it seems the Suarez show is here to stay at Anfield for the foreseeable future. After the loss of Gareth Bale to Real Madrid, many wondered who the face of the EPL could be. Whilst Suarez's past behaviors makes him a difficult player for some to support, his performances this season now place him in the group of elite performers who have scored more goals than they have played.
Manchester United
There was a lot to like about Manchester United's performance. Welbeck got his first home game in 14 months and other than Buttner's lapse in concentration that resulted in the Hammers grabbing a consolation goal, United put in a solid performance. Moyes' team were comfortably in charge during the match and how true has that been this season? The Red Devils are finally looking like capable of beating teams that they are supposed to. It wasn't an imperious performance but Moyes' team is rediscovering their consistency.
The title might very well be beyond their grasp but if they can beat the teams many expect them to, they can rally for the magic 52+ points needed to be in the top 4. Talks of a surprise them mounting a surprise title-winning campaign will require this team to make history as no team has ever won the league when they've been lower than 6th in the EPL table going into the Christmas break. If Moyes is to attain cult hero status, winning the league despite currently being 8th is the right way to go about it.
Manchester City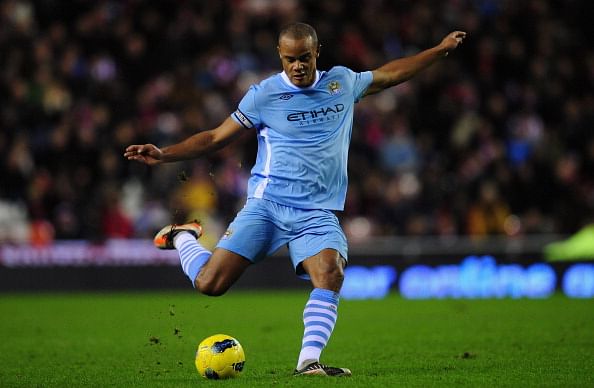 So the usual failings away from home reared its head at craven cottage. Not only did they concede 2 goals but Vincent Kompany scored the most beautiful own goal this writer has seen for a long time. But credit to the champions elect for going on to win the game by scoring 2 more goals. Their performance at Craven cottage show why they are the leading candidate for the title just ahead of Liverpool, Chelsea and Arsenal. They can move up a gear on a whim and should have no troubles dispatching the weaker teams in the league give how they demolish the leagues strongest clubs.
Poor Joe Hart must feel like the football gods have a running gag on him this season. His 1st start in 2 months and promptly sees his defense let him down. Reports making the rounds are quoting Pellegrini as saying he will be starting his keeper during their match with Liverpool. If he is to re-claim his starting berth and guarantee that he is England's undisputed #1 going into the World Cup, he will need a big game performance. His match-up with Suarez will make for an entertaining viewing.
Newcastle
Back to winning ways despite Remy not finding the back of the net to end his goal drought. But the Geordies won the game through a solid performance from Cabaye. Newcastle are now 5thin the table. Let that sink in. Pardew was one of the managers pundits were predicting will get the sack come Christmas. Yet another case study of why it is pointless to make predictions in football.  
Spurs
A recuperative win for a spurs side that has been anemic in front of goal. Adebayor has justified his selection and his partnership with Soldado looks the most potent attacking option for Tim Sherwood. Whether Adebayor is the permanent solution for Spurs attacking problem will be the decision for the new man in charge, this columnist is unconvinced by his 2-goals salvo despite hurrying to draft him in his fantasy football team for gameweek 19. Adebayor is the ultimate mood player and unless he feels he has a point to prove or feels like playing football, can be quite rubbish up front. Spurs fans should be hoping that he feels how he felt this weekend for the rest of the season. After all, this is a player who has played for Real Madrid, Arsenal and Manchester City. His talent is undeniable.
For Spurs, there was plenty to like as it was the first time they have scored more than 2 goals this season. Bentaleb, the youngster brought on for Dembele played reasonably well and Sherwood's attack minded team managed to grab all 3 points. Now, this way of playing is unsustainable, they need a solid ball winning midfielder and despite Christian Eriksen exceling in a deeper midfield role where he made 5 out of 7 tackles, he is not in the same mold of Sandro. The midfield featured this gameweek is too light and can easily be bulldozed into submission by the top teams in the league.
Another question is if Sherwood is tactically a better coach than the man he is replacing. His comments and statements have been laced with how he is a 'proper football man', whatever that means. He seems to want the job and has talked up himself quite well. Spurs fans better hope he can get more out of the expensive Bale replacements Levy & co. brought in. Remember early in the season when Spurs was lauded for spending that Bale-money on 5+ players? Well, it is looking like maybe 2-3 quality, and more important, ready to deliver players would have helped this team better.
Everton
Unbeaten in 10 games. Their only loss this season came at the hands of Manchester City who to be fair, have annihilated everyone at home but Everton were able to hold them to scoring 'only' 3 goals. Talk of Champions league football might be premature but if Ross Barkley can score free-kicks like that winner against Swansea without practicing then surely it is just a matter of time right?