The new season is just around the corner, and the football world is already excited, thanks to some big moves during the transfer window. Here are my predictions on who will become the champions of their respected leagues based on the current form and new transfers.
Bundesliga
This is a no brainer, everybody knows who will win the Bundesliga. It's a question of who will finish second.
5. Bayer Leverkusen
Leverkusen couldn't sign any good player but they lost one to Schalke in the form of Sidney Sam, but they still possess quality in their squad.
4. Borussia Mönchengladbach
They had a pretty good season last year, and it would be a disappointment if they couldn't continue where they left off. They showed heart against Bayern Munich in the Telekom Cup final. If players like Max Kruse shine then they could even go further in the table.
3. Schalke 04
The Schalke captain had a dream world cup even though he was playing out of position. Klass Jun Huntelaar and Kevin-Prince Boateng will again play a vital role in Schalke's campaign. They will give a tough competition to Dortmund for the second spot
2. Borussia Dortmund
Dortmund lost Lewendoski to Munich on a free transfer, a player for which they could have easily got millions of euros. But hey, that's football, the good thing is that the talsiman Marco Reus is fit again (almost!) and they have got a new No. 9 in form of Turin's Ciro Immobile, Dortmund also boast Adrian Ramos who came into limelight last year with Berlin. They should do well in this year's Champions' League as well, as they are already showing with the 5-1 thrashing of Rot-Weiss Essen
1. Bayern Munich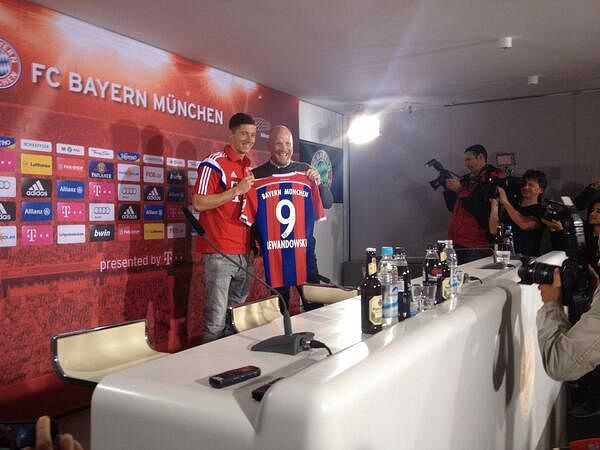 While Barcelona and Real Madrid threw millions of euros on Suarez and James, Munich quietly acquired the services of one of the best strikers on the planet for free. Now that's smart. They have also signed Juan Bernat. They should win the Bundesliga, but I'm not too sure about Champions League
Serie A
A lot is happening in Italian Football right now, the mysterious resignation of Antonio Conte, the sacking of Clarence Seedorf, the entrance of Pippo Inzaghi. It will be an interesting season. Here are the predictions. (It's a tough one)
6. Inter Milan
Inter defeated Real Madrid in the Guinness International Cup, thanks to Icardi, but I don't think they can compete with the other Italian giants yet, but they will give a tough competition for the 5th spot.
5. AC Milan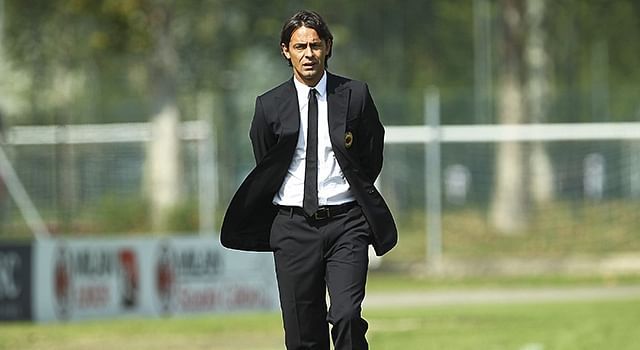 Last season was a disaster for the Rossoneris. This year… well, looking at the friendlies things are looking pretty shaky for Pippo Inzaghi but they are in a process of transition, and they should bounce back eventually, but not yet. Alex and Rami will strengthen their defence, if Super Mario, Menez and El Shaarawy show their form, who knows they might retain their Champions League position again.
4. Fiorentina
Last year, despite their major rosters being unfit they managed to come 4th. This time round, with the fit duo of Mario Gomez and G Rossi, and the excellent playmaker Juan Cuadrado they should do well.
3. Napoli
The good old Napoli…. They could give Juve and Roma a run for their money, with the world cup hero Gonzalo Higuain in decent form they should hold their No. 3 position. It'll be interesting to watch their Champions League campaign.
2. Juventus
Yes, I predict that they will come second. With no Antonio Conte, uncertainty around Vidal, I think it's time for us to have a new champion.
1. AS Roma
If everything goes well, the Serie A title should come back to Rome. Roma are looking in great shape with the signings of the Argentine wonderkid Juan Iturbe, the English left-back Ashley Cole along with the evergreen Francesco Totti and a few good games against Liverpool and Manchester United, they should beat Juventus to the title.
La Liga
La Liga again showed us how important money can be. Almost half of the championship winning team is out, and the remaining two power houses in Spanish football are getting bigger and bigger. Here are the predictions
3. Atletico Madrid
They had a dream season in both Spain and Europe last year, but it looks like it is the end of the Fairy tale story of Atletico, with almost half of the winning team is out, with the likes of Adrian Turan, Diego Costa, Filipe Luis, etc. this new team is certainly weak, although I don't think they should have any problems in the forward department as they managed to buy Griezmann and Mandzukic
2. Barcelona
New manager, new goalkeeper, new  No. 9, but same result. Barca will manage to sneak past Atleti but I don't think they can win the title. El Classico will be a mouth watering event though
1. Real Madrid
James Rodriguez will have a huge, huge impact in the Spanish League, and he will guide Los Blancos to glory. Although I'm not too sure about retaining the Champions League
English Premier League
Last but not the least, the English Premier League. Featuring most stars than any other league. It's always a circus in England.
5. Liverpool
Liverpool lost their poster boy Luis Suarez to Barcelona, and they practically bought half of the Southampton team in return. Not so great, eh? They will have a tough competition for the 5th sopt with the Toffees.
4. Arsenal
Sure Alexis Sanchez will bloom at Arsenal and will probably be in the top scorers this time, but the Gunners will again come 4th.
3. Manchester United
They are on their way back to regain the Champions League spot, with some good signings in Luke Shaw and Andre Herrera and a tactical genius coach in Louis Van Gaal, they will be a force to reckon with this season.
2. Manchester City
The FFP Penalty caused Man City a lot of trouble in the transfer market, but they have the depth in their squad, and they should hold the second position comfortably.
1. Chelsea
After the Lewendoski signing, I'll rate the David Luiz signing as the second best in this transfer turmoil. Jose is a smart man, and with the likes of Diego Costa, Cesc Fabregas, Oscar and Filipe Luis, Chelsea have the quality to become the best in England.