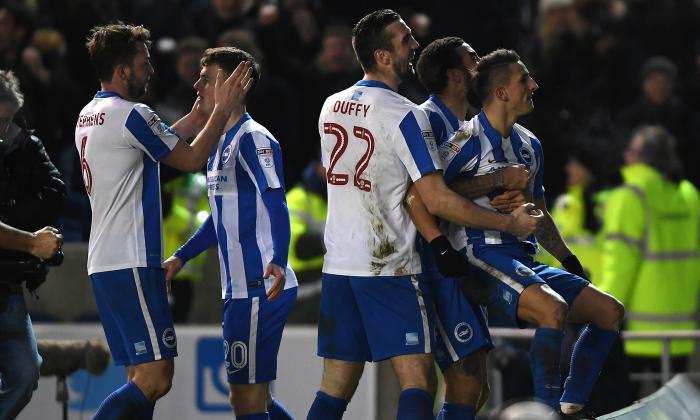 How Would Brighton And Hove Albion Fare In The Premier League Next Season
Having not been in the top flight for more than a generation, Brighton and Hove Albion are set to provide a new flavour to the Premier League next season which has been long overdue.
They play an excellent brand of football, have a hugely popular coach in Chris Hughton, and their attractive stadium, The Amex, is another quality environment for players and fans alike. How well can we expect them to do though?
It's so difficult to predict how they'll cope with, based on player values, as they are currently way undervalued as individuals. Yes, it's a team sport, but top individual talents are needed especially in the top division. To get an idea of Brighton's true market value, we can use an average of Newcastle's value (who have been promoted with them), as well as the mean values of the Premier League's bottom 6.
Doing this puts them just out of relegation trouble in around 16th or 17th place. They will surely invest in their squad over the summer and maybe there is a more attractive proposition than the survivor of the battle between Swansea and Hull City, so that is a huge positive. They will also attract better players than the likes of Watford. So they have a minimum of 3 or 4 teams below them before the ball has even been kicked, which is a massive plus.
Another big pointer here is the history of coach Chris Hughton. Goals, even more than defensive ability, mean a lot in the Premier League (just ask Bournemouth). Teams who are unafraid of getting forward tend to do well. So a look back at Hughton's newly promoted Newcastle side from 2010 is a good reference point for us.
Under Hughton, Newcastle beat Aston Villa 6-0, Sunderland 5-1 and West Ham 5-0. They were not afraid and played in an attractive style which led to them being safe in mid-table despite a few defeats along the way. Similar things can be expected of Brighton, though a lot depends on them keeping a few of their key players. As a minimum, Lewis Dunk and Anthony Knockaert will need to be in the squad come 1st September, for Brighton to have the best chance of making an impact.
One thing's for certain, most neutrals will want Brighton to do well. They are an attractive club with no major beefs to bring into the top division, aside from a rivalry with Crystal Palace, who they may yet be battling with.